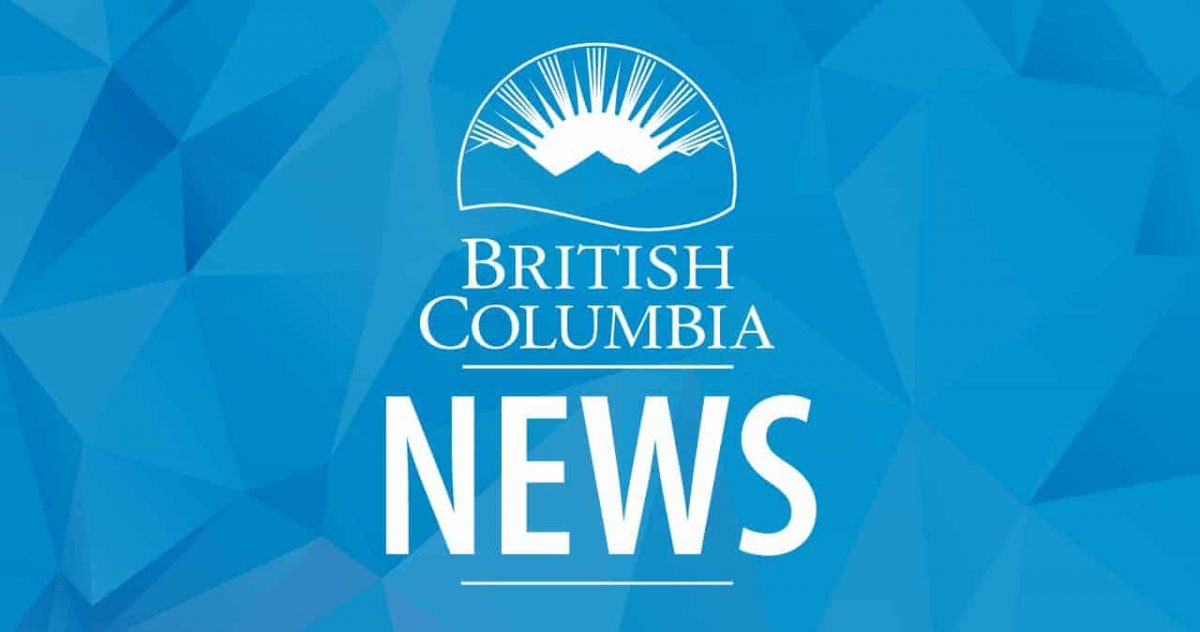 New training opportunities to prepare people for high-demand construction jobs
Start a conversation about this post
More people on the Lower Mainland will be able to train for high-demand jobs in the construction industry with help from a Community and Employer Partnerships (CEP) project funded by the Ministry of Social Development and Poverty Reduction.
"There's increased need for more skilled workers in the growing construction industry," said Sheila Malcolmson, Minister of Social Development and Poverty Reduction. "So we're funding more training to give more people on-the-job experience to join this growing workforce."
The Province is providing more than $540,000 to the BC Construction Training Network Association to deliver the construction-ready training project in partnership with ACE Trades and Technical Institute and Progressive Intercultural Community Services Society. 
"We are pleased to be able to provide this training program for our participants and this training program will give them the knowledge and experience they need to get well-paid jobs in the growing construction industry in the Lower Mainland," said Kerry Vital, program manager, Construction Industry Training Network. "The construction industry has so many career paths available, and it's never been a better time to start a career in the trades."
Participants will receive 10 weeks of essential employment and technical skills training, four weeks of on-the-job experience with local employers and two weeks of followup support to prepare participants in their job search in the construction industry.
"Our government's Future Ready plan is making training easier and more affordable for people in the Province," said Andrew Mercier, Minister of State for Workforce Development. "This project prepares people for ongoing stable job opportunities in the construction industry so that they can support themselves and their families, and build more resilient neighbourhoods across B.C."
The second cohort for this program started their training on April 4, 2023. The third group will start July 4. Anyone interested in finding out more about this or other CEP projects can contact their local WorkBC centre.
These opportunities support the StrongerBC Future Ready plan to make post-secondary education and skills training more affordable and accessible, and to respond to the biggest challenge heard from businesses: the need for people.
Budget 2023 invests $480 million over three years to support Future Ready's work to break down barriers to post-secondary training so more people can get the training they need for in-demand careers and employers can access the talent they need.
Quick Facts:
Funding for this project is provided through the Project-Based Labour Market Training stream of WorkBC's CEP and is made possible through the Canada-British Columbia Labour Market Development Agreement.
CEP investments are targeted at projects that support an inclusive economic recovery.
CEP projects support B.C. job seekers to gain training and work experience, and help businesses and communities address labour-market challenges.
Through CEP, the Province invests $15 million annually in communities throughout B.C.
Learn More:
Learn how CEPs are helping local communities here:
www.workbc.ca/Employment-Services/Community-and-Employer-Partnerships.aspx
Learn how WorkBC can help find British Columbians jobs that are right for them:
www.workbc.ca/
Find your local WorkBC centre:
https://www.workbc.ca/Employment-Services/WorkBC-Centres/WorkBC-Centres-Listing.aspx
BC Construction Training Network Association: https://trainingnetwork.ca/