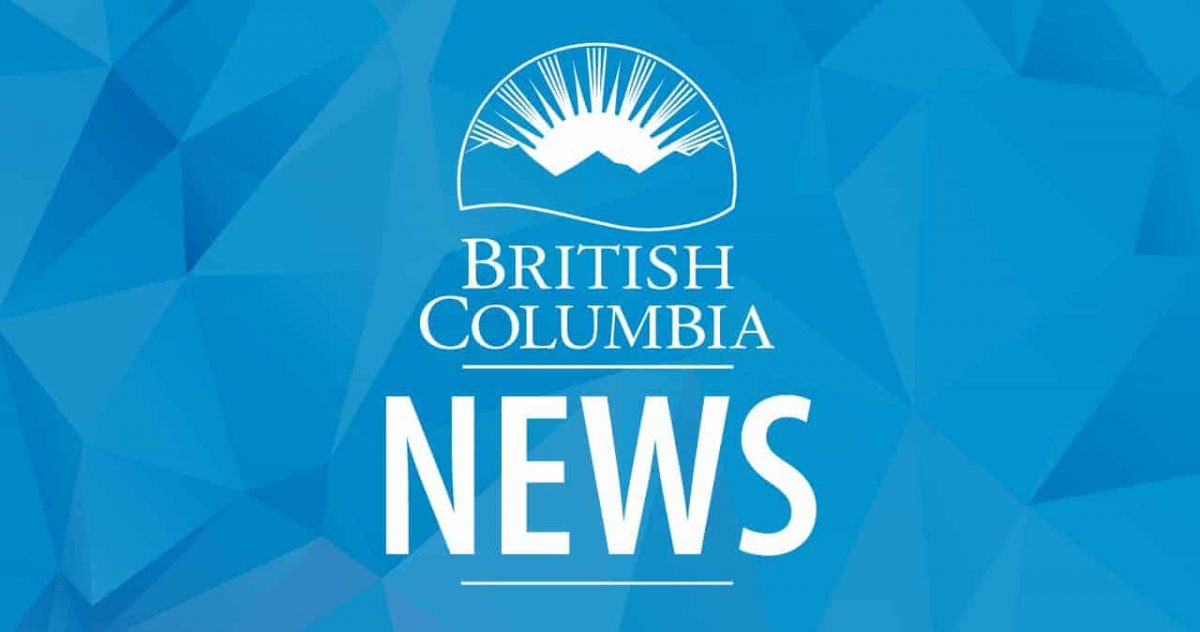 Businesses given more time to make outdoor patios permanent
Start a conversation about this post
Owners of restaurants, bars, breweries and wineries will have more time to make outdoor seating areas permanent, allowing them to serve more people without disruption during the patio season.
Government is extending existing temporary expanded service area (TESA) authorizations one final time until Dec. 31, 2024. TESAs have enabled thousands of liquor-licensed businesses to create new or expanded outdoor seating spaces, such as patios and sampling areas, and give customers more space to gather.
"We know that many business owners who wanted to make their patios permanent have already done so," said Mike Farnworth, Minister of Public Safety and Solicitor General. "This final extension will help those who were unable to complete the process in time, without disrupting people who want to enjoy our world-class food and beverages as the patio season approaches."
The TESA program was implemented in May 2020 as a measure to help the food-and-beverage sector through difficult financial times during the COVID-19 pandemic. In June 2021, the Province extended existing TESA authorizations to provide time for local authorities to update their patio policies and for licensees to apply to make those areas permanent.
"We're committed to supporting a full recovery of the hospitality sector in B.C.," Farnworth said. "Ensuring all businesses that want to keep these spaces have the chance to do so means more vibrant communities for people who live in and who visit our beautiful province."
Brenda Bailey, Minister of Jobs, Economic Development and Innovation, said: "Supporting small businesses to keep their doors open during the pandemic was a top priority for our government. Patio service for the hospitality sector proved to be a lifeline for many of those businesses, and the option to make those patios permanent recognizes a much-needed income generator that also contributes to more vibrant neighbourhoods and communities."
Businesses wanting to make their current TESA permanent must apply through the Liquor and Cannabis Licensing Portal for a new outdoor patio permanent structural change (for indoor TESAs), or a new interior service area permanent structural change (for outdoor TESAs). Permanent approval of expanded service areas must meet all local bylaws and requirements (e.g., related to parking, building codes and the use of public land).
Quotes:
Jeff Guignard, executive director, Alliance of Beverage Licensees –
"Pandemic patios and temporarily extended service areas aren't just popular with British Columbians, they've helped keep B.C.'s pubs and bars afloat during the toughest of times. Extending the TESA deadline means we can keep serving customers while we catch up on the paperwork needed to make these areas permanent. We're immensely grateful to our government partners for listening to our needs as we struggle to recover financially from the pandemic."
Ian Tostenson, president and CEO, BC Restaurant and Foodservices Association –
"Many licensees have not applied to make their TESA permanent due to the stress and pressure as a result of the effects of the pandemic and the unprecedented labour shortage. We would like to thank government for being conscious of this and providing the much-needed extension."
Miles Prodan, president and CEO, Wine Growers BC –
"Providing more time to make TESAs permanent provides B.C. wineries with options to provide our over one million annual wine visitors with custom tasting experience in a safe and sustainable environment."
Ken Beattie, executive director, BC Craft Brewers Guild –
"The membership of the BC Craft Brewers Guild welcomes the extension for the TESA patios. This extension for additional patio seating will allow people to enjoy their favourite craft products outdoors, which supports the economic recovery of breweries across the province from the impacts of the pandemic. We look forward to working collaboratively with all levels of government on next steps for this important program."
Learn More:
Liquor and Cannabis Regulation Branch:
https://www2.gov.bc.ca/gov/content/employment-business/business/liquor-regulation-licensing
Liquor and Cannabis Licensing Portal: https://justice.gov.bc.ca/lcrb/
LCRB policy directives regarding the changes:
https://www2.gov.bc.ca/gov/content/employment-business/business/liquor-regulation-licensing/liquor-licence-permits/liquor-law-policy/liquor-policy-directives