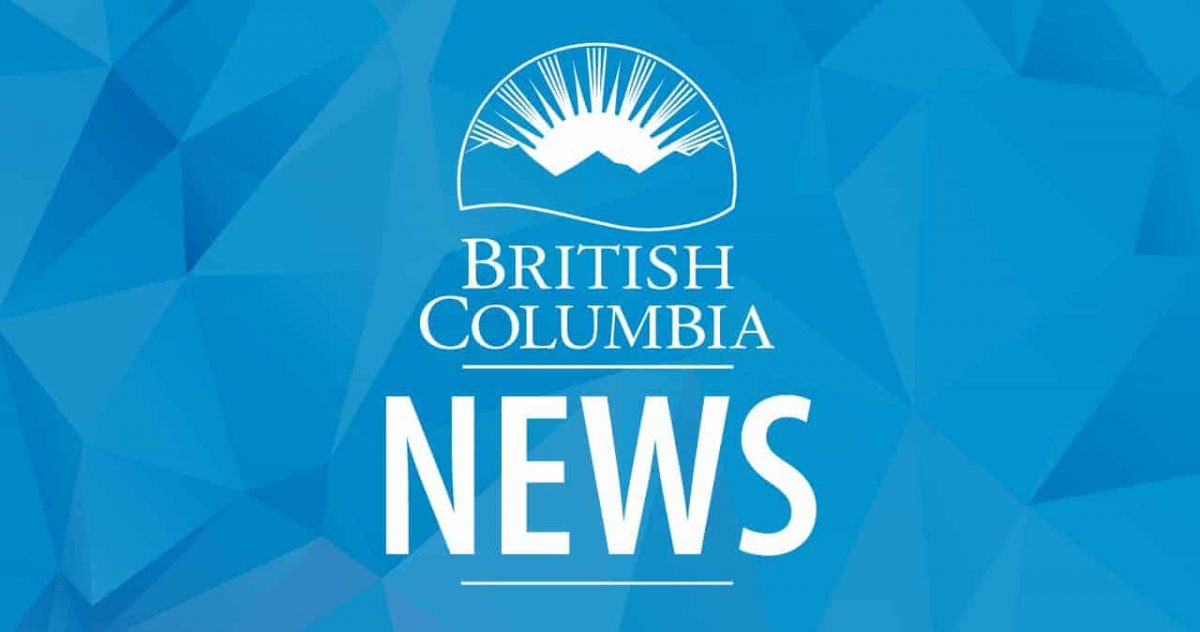 Province supports Chilliwack riverside cleanup
Start a conversation about this post
The Province is supporting the environmental protection of sensitive environmental areas along the Chilliwack River for the removal of belongings left behind on vacant and unattended land.
"We're investing in this cleanup to ensure that the sensitive environmental areas of the Chilliwack River shores are kept in a natural state and that there is no litter or waste for the high waters of spring runoff to pick up," said Kelli Paddon, MLA for Chilliwack-Kent. "We appreciate the local efforts of volunteer groups who have been a great asset in keeping these areas clean, but we know we need to do more."
In recent months, volunteers from several groups have come together to remove the abandoned belongings and hazardous materials left along the Chilliwack River. To further support the cleanup, the B.C. government is providing $200,000 to the Fraser Valley Regional District (FVRD) to create a fund to help cleanup efforts such as covering the tipping fees for refuse, removal of destroyed vehicles or rental of containers to remove debris.
"We know this is an especially sensitive area along the Chilliwack River, a salmon habitat, and we're taking action to limit the risks of garbage and discarded belongings leaching into the ground or being swept away in the river," said Ravi Kahlon, Minister of Housing. "We are taking action to find permanent housing options for people in need in Chilliwack and to ensure these natural areas remain intact and can be enjoyed by all."
The issue of camps along the Chilliwack River is complex and requires a co-ordinated multi-agency approach to be effective and prevent the issue being moved elsewhere. There are regular meetings between the Ministry of Forests, local government and First Nations to determine long-term solutions to this ongoing issue in the Chilliwack River Valley.
"I am pleased to see collaboration in action after productive meetings with Minister Kahlon, MLA Paddon, FVRD chair Jason Lum and myself," said Patti MacAhonic, FVRD director. "The enthusiasm behind volunteers who dedicated endless hours to the cleanup of Crown land is praiseworthy. The FVRD appreciates this funding, it will make a real difference in the challenges we face for Crown land in our rural communities."
The Province is committed to addressing housing needs and solutions in Chilliwack and to build upon more than 400 housing units completed or underway in the community. This includes engaging with the City of Chilliwack about how to best move forward on homeless solutions.
Quick Facts:
Recent housing solutions in the Chilliwack area include:

23-unit affordable rental building on the Tzeachten First Nation reserve, near Chilliwack, which opened in June of 2022;
49 new supportive homes, 42-bed shelter for people experiencing homelessness, underway at 45857 Trethewey Ave.; and
82 supportive homes in the former Travelodge Hotel for people in the community experiencing homelessness at 45466 Yale Rd.
The B.C. government takes the protection of human health and the environment seriously. To report illegal dumping or environmental violations call the Report All Poachers and Polluters (RAPP) line at 1 877 952-7277.