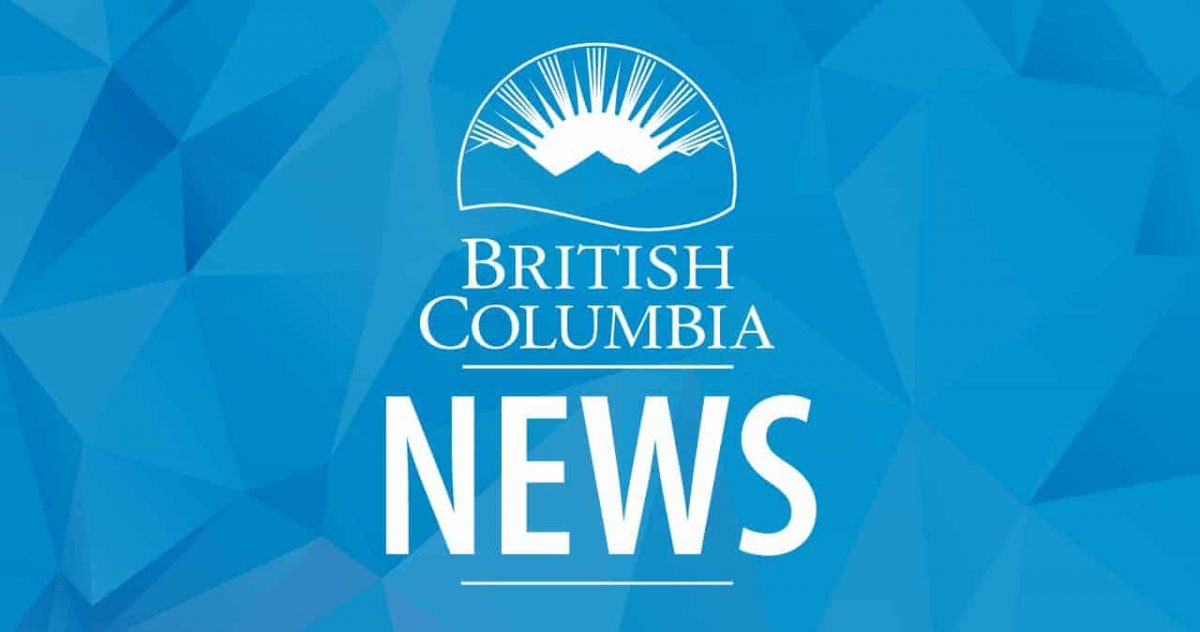 First Nations leaders gather to learn about Indigenous justice progress
Start a conversation about this post
More than 350 delegates are coming together for the first time since the BC First Nations Justice Strategy was signed in 2020, to learn about progress being made to address the overincarceration of Indigenous Peoples. 
While Indigenous Peoples make up only 5% of British Columbia's population, they account for 30% of people incarcerated provincially due to many factors, including systemic racism, discrimination and intergenerational trauma. The First Nations Justice Strategy is a groundbreaking roadmap designed by and for Indigenous Peoples to address this issue with 43 actions to reform the colonial justice system and revitalize Indigenous legal practices.
"The BC First Nations Justice Council (BCFNJC) is pleased to welcome Rightsholders to the second justice forum. We have been working hard to implement the strategy and look forward to providing key updates on the work," said Rosalie Yazzie, acting chair, BCFNJC. "The forum is also an opportunity to hear from delegates how their priorities may have shifted and to get a renewed mandate on the critical work ahead of us to reform the justice system."
The strategy aligns with the Province's commitments under the Declaration on the Rights of Indigenous Peoples Act (Declaration Act) to align B.C.'s laws with the United Nations Declaration on the Rights of Indigenous Peoples and work in partnership with Indigenous Peoples on a path toward reconciliation. 
"We are committed to working with the BC First Nations Justice Council to implement the First Nations Justice Strategy by following the lead of Indigenous Peoples who are reclaiming their Indigenous laws, orders and institutions," said Niki Sharma, Attorney General.
Topics to be covered at the forum will include community safety and policing, First Nations women's justice, Indigenous courts, the National Indigenous Justice Strategy and the future of legal services for Indigenous Peoples, including the expansion of Indigenous Justice Centres. 
Indigenous Justice Centres provide free, culturally relevant legal advice and representation for Indigenous Peoples and are a key part of the First Nations Justice Strategy. There are centres in Prince Rupert, Prince George and Merritt, as well as one virtual centre. Since 2020, these centres have helped more than 400 people get the supports they need. Budget 2023 included funding for 10 additional Indigenous Justice Centres. It is anticipated there will be 15 centres by 2025-26.
Key strategy priorities over the next year are focussed on strengthening Indigenous justice systems by formalizing roles for Elders and knowledge keepers within the justice system, recruiting more Indigenous Peoples to work in the sector and increasing community justice programming in First Nations communities.
The BC First Nations Justice Council Forum runs March 6-8, 2023.
Learn More:
To read the BC First Nations Justice Strategy, visit: https://bcfnjc.com/landing-page/justice-strategy/
To learn more about the BC First Nations Justice Council Forum, visit: https://bcfnjc.com/2023-justice-forum/
To find out more about the Declaration Act and its action plan, visit: https://declaration.gov.bc.ca/