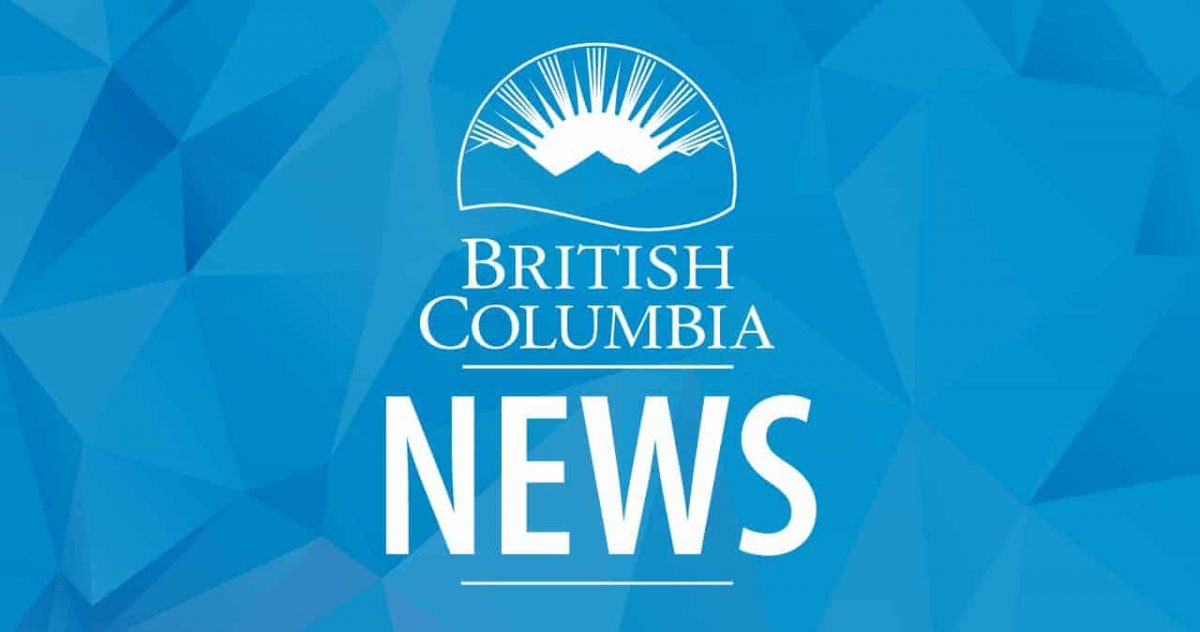 Surrey summit focuses on supporting local K-12 students
Start a conversation about this post
The Province, Surrey School District and City of Surrey continue to work together to ensure investments in schools keep up with the district's significant enrolment growth.
"Every student in B.C. deserves the best possible learning environment," said Rachna Singh, Minister of Education. "As more families than ever continue to make Surrey home, we are dedicated to continuing to work with our partners to invest in Surrey so school infrastructure keeps up with the growing student population. I'm proud of our partnership with the City of Surrey and the Surrey School District as we work collaboratively to serve students and families."
On Friday, Feb. 17, 2023, Singh joined leaders from the Surrey School District and City of Surrey for the eighth Surrey Schools Summit with a goal of collaborating to meet the K-12 education needs of the fast-growing Surrey community.
"We are always eager to continue discussions with our partners at the municipal and provincial levels," said Laurie Larsen, chair, Surrey Board of Education. "Our district continues to grow at a rapid pace, with about 1,000 new students entering our schools annually. We currently have more than 40 building projects and school-site acquisitions that are seeking funding, and we are working together to find sustainable and expedient solutions for new school space to meet the demand in our growing community."
Since September 2017, the Province has approved over $475 million to build new and expanded schools, complete seismic upgrades and purchase land for future schools in Surrey. Since last year's summit, more than 1,600 new student seats and 3,090 seismically upgraded seats have opened for Surrey students, including at the new Regent Road Elementary and through classroom expansions at Sullivan Heights Secondary and Sunnyside Elementary.
Government has committed to fund the Capital Project Office in Surrey for another five years following the years of success it has had speeding up school capital projects. Since 2017, five new schools have opened, six schools have been expanded, six have been seismically upgraded and four new school sites have been purchased in Surrey.
"As one of the fastest growing cities in B.C., building new schools is essential," said Brenda Locke, mayor of Surrey. "Today's commitment to ensure funding for more schools in Surrey and to have them built quickly is welcome news for the students of Surrey. I would like to thank the Province and the Surrey School District for their continued investment to upgrade and expand our vital K-12 infrastructure."
In the City of Surrey, there is one new school under construction, Ta'Talu Elementary, and one school undergoing expansion, K.B. Woodward Elementary.
Since September 2017, the Government of B.C. has announced $3 billion for new and improved schools as well as land purchases for future schools throughout the province. This includes adding almost 20,000 new student spaces and 33,000 seismically safe seats at B.C. schools.
Budget 2022 includes $3.1 billion for school capital projects over the next three years, including new and expanded schools, seismic upgrades and replacements, and land purchases for future schools.
Learn More:
To learn more about the recent Sunnyside Elementary expansion, visit https://news.gov.bc.ca/releases/2023ECC0010-000136
To learn more about child care spaces being created on school grounds in Surrey, visit: https://news.gov.bc.ca/releases/2023ECC0005-000077
To learn more about the Regent Road Elementary and the Sullivan Heights Secondary schools opening, visit: https://news.gov.bc.ca/releases/2022ECC0064-001329