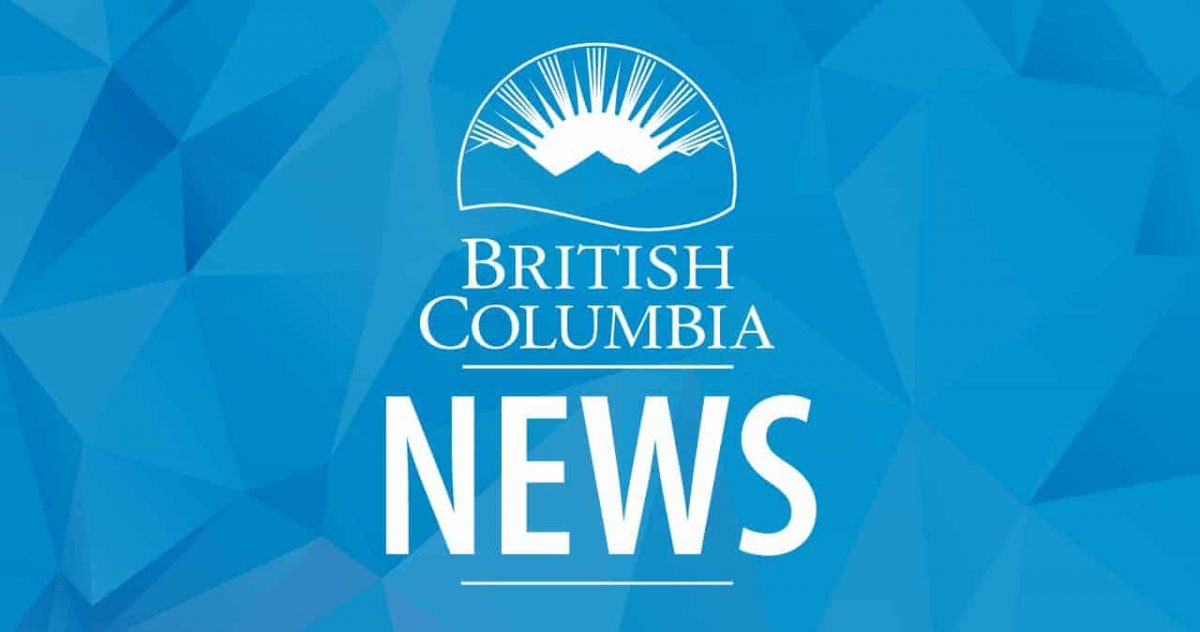 B.C. reinvests in job-creation program for rural communities
Start a conversation about this post
Businesses in rural B.C. communities will have more support to create and increase jobs as more funding is available to hire advisers through the Province's Rural Business and Community Recovery Initiative (RBCRI).
"Strengthening rural B.C. is key to ensuring our province can build a strong and sustainable economy that works for everyone," said Brenda Bailey, Minister of Jobs, Economic Development and Innovation. "Providing more funding for advisers to continue working side by side with local communities and businesses will help ensure access to supports for economic development services and strategies." 
The Government of B.C. is providing $4.5 million to support a second round of RBCRI funding. This builds on the initial $4.5 million provided in February 2021 that helped rural communities and businesses recover from the economic impacts of the COVID-19 pandemic. This funding created 90 temporary advisory jobs focused on providing support and services to the regions throughout the province that needed it most.  
"All of the contacts we made through this program made our business more efficient and resilient, deepening our ability to adapt and thrive in an ever-changing business environment," said Miranda and Del Halladay, owners of Elephant Island Winery in Naramata. "In particular, accessing the adviser program provided invaluable advice, structure and accountability that we feel has informed and streamlined decision-making. It has allowed us to accomplish more in three months than in the previous 12."
The second round of the RBCRI funding will shift from concentrating on pandemic recoveries to supporting economic development in communities affected by changes to the forest sector. Advisers will provide support to businesses and communities, which will increase community and regional adaptation, resilience and sustainability.
Funding for the RBCRI is part of the $185-million support package announced in Budget 2022 to ensure that co-ordinated and comprehensive supports are in place to offset any economic impacts from a changing forestry industry. This echoes the StrongerBC Economic Plan's work to build resilient communities.
The funding will be distributed through regional programs administered by the Northern Development Initiative Trust, the Economic Trust of the Southern Interior and the Island Coastal Economic Trust. Each trust will receive $1.5 million.
"Supporting small business owners in small communities builds a better B.C. for us all," said Roly Russell, Parliamentary Secretary for Rural Development. "The RBCRI was integral in helping rural communities get through the pandemic, and I'm excited that we'll be continuing this important work. A thriving rural B.C. means a thriving province for everyone, and we're going to keep working to build a Stronger B.C. for all of us."
The StrongerBC Economic Plan moves British Columbia forward by tackling the challenges of today while growing an economy that works for everyone. The long-term plan builds on B.C.'s strong economic recovery and works to address two long-standing challenges – inequality and climate change – by closing the skills gap, building resilient communities and helping businesses and people transition to clean-energy solutions. The plan sets two main goals for the province: inclusive growth and clean growth, and puts forward six missions to keep B.C. on track.
Quotes:
Joel McKay, CEO, Northern Development Initiative Trust –
"We applaud the Province for addressing the recent impacts of the forestry sector in communities throughout the North and British Columbia. With this funding we can provide assistance where it is most needed and work with communities to strengthen our economic future."
Brodie Guy, CEO, Island Coastal Economic Trust –
"This investment from the Province will play a pivotal role in our ongoing efforts to transition, diversify and adapt local economies that have been impacted by forest policy changes and downturns in the sector. These adviser positions will help strengthen our businesses and communities as we look to support economic redevelopment and build sustainability across Vancouver Island and the coast."
Laurel Douglas, CEO, Economic Trust of the Southern Interior –
"We're delighted to deliver this new program on behalf of the Province of B.C., which will support the businesses and communities in B.C.'s southern Interior. This new funding will help business support organizations, First Nations and communities in our region to engage advisers who will assist their local businesses and help strengthen local economies."
Learn More:
To learn more about the StrongerBC Economic Plan, visit: https://strongerbc.gov.bc.ca/plan
To learn more about the Forest Worker Community Support programs, visit: https://forestryworkersupport.gov.bc.ca/
To learn more about the Northern Development Initiative Trust, visit: https://www.northerndevelopment.bc.ca/
To learn more about the Economic Trust of the Southern Interior, visit: https://www.etsi-bc.ca/
To learn more about the Island Coastal Economic Trust, visit: https://www.islandcoastaltrust.ca/