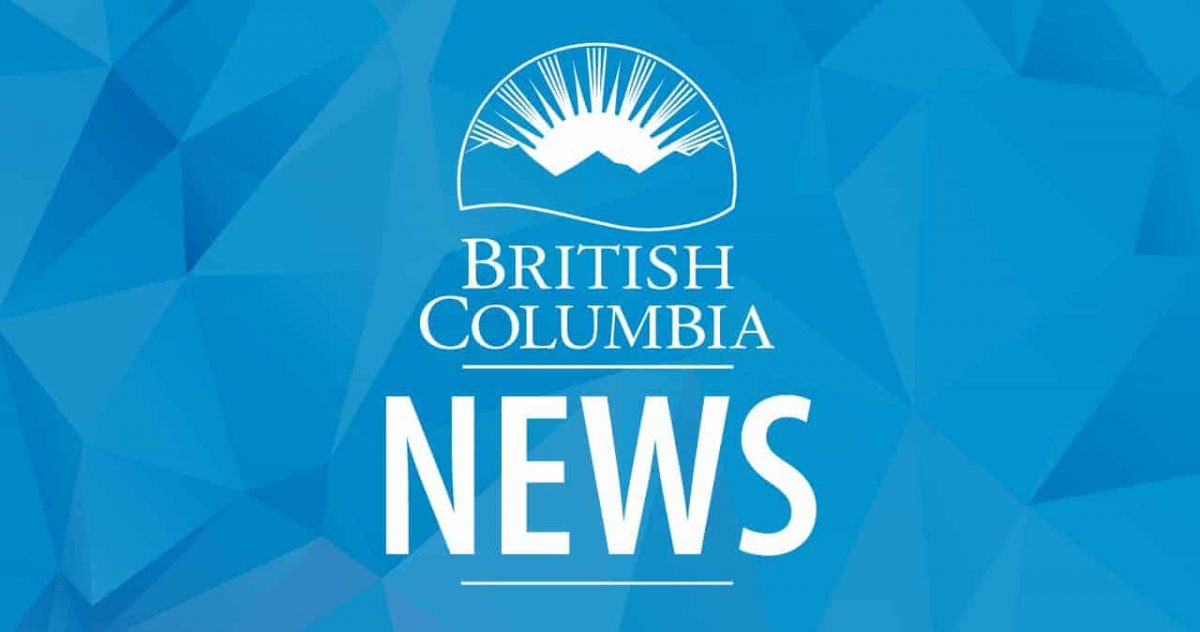 Large-scale emergency exercise simulates Lower Mainland earthquake
Start a conversation about this post
The Province and Public Safety Canada are kicking off a large-scale emergency preparedness training exercise in British Columbia with a simulated alert sent to Exercise Coastal Response 2023 participants.
At 6:18 a.m. on Friday, Feb. 3, 2023, the Ministry of Emergency Management and Climate Readiness (EMCR) sent a simulated earthquake report to emergency operations centres that are participating in a Feb. 7-9 exercise responding to a simulated 6.8-magnitude earthquake that would affect the Lower Mainland.
"Many areas of British Columbia are at risk of earthquakes and it's important that we are ready for what might come. Over the next several days, we will be conducting a large-scale multi-jurisdictional exercise to test and strengthen our emergency plans so we can help keep people and communities safe in the event of an actual earthquake," said Bowinn Ma, Minister of Emergency Management and Climate Readiness. "While the Province, the federal government and our emergency management partners work together to ensure we are always prepared to respond, individuals and families are also reminded to ensure they have emergency kits ready in their homes." 
The exercise includes nearly 200 participating organizations and begins four days into a simulated earthquake event off the coast of Richmond and Tsawwassen, involving a large population and complex infrastructure, including major bridges, ports, airports, railways and highways.
The goal of the exercise is to test overall preparedness, with a focus on co-ordination and inter-agency communication, for large-scale earthquakes and other emergencies. The exercise will also test the Province's Provincial Earthquake Immediate Response Strategy, which was updated in fall 2022.
"Emergency management is a shared responsibility in Canada, and when natural disasters strike, it is imperative that co-ordination between all orders of government and emergency management partners be seamless," said Bill Blair, president of the King's Privy Council for Canada and Minister of Emergency Preparedness. "Exercises like Coastal Response 2023 provide us with the information and experience we need to continuously improve how we co-ordinate our response to emergency events. Through the partnerships that are built and strengthened by these exercises, Canadians can be confident that we will be ready when disasters occur."
In B.C., the exercise will be co-ordinated between three EMCR emergency operations centres: the Provincial Emergency Coordination Centre, the Southwest Region Provincial Regional Emergency Operations Centre (PREOC) and Central Region PREOC. Public Safety Canada will co-ordinate the simulated federal government response through emergency operations centres and staff participating from Ottawa and regionally. An estimated 50 operations centres will be activated throughout the Province, including First Nations, local government, ministries, industry partners and non-government organizations.
Exercise Coastal Response 2016 was British Columbia's first, full-scale earthquake and tsunami response exercise, based on a magnitude 9.0 earthquake from a rupture of the Cascadia Subduction Zone, approximately 150 kilometres off the coast of southwestern B.C. The exercise was held in Port Alberni on Vancouver Island. Its outcomes lay the groundwork for the current exercise, reinforcing the importance of strong communications among all orders of government, Indigenous communities and public and private-sector partners. 
Quotes:
Sxwíxwtn, spokesperson, Squamish Nation –
"We recognize that we live in a volatile earthquake zone and that it is important to be prepared. By participating in this joint exercise, we are ensuring we can quickly and effectively respond to these emergency situations and provide the necessary support for our Squamish Nation community."
Meghan Lahti, mayor, Port Moody –
"The City of Port Moody is pleased to be working with regional partners and the provincial and federal governments for Exercise Coastal Response 2023. In a large-scale emergency with region-wide impacts, it's going to be critical for everyone – governments, industry partners, and non-government organizations – to work together to help people and communities recover. This exercise provides us with a unique opportunity to engage with our emergency management partners and gain practical knowledge and experience that will benefit Port Moody residents and Lower Mainland residents in the future."
Pat Quealey, vice-president, British Columbia and Yukon, Canadian Red Cross –
"Challenging exercises are vital in helping us prepare and set the conditions for interagency co-operation when responding to a large-scale earthquake or other major events. By practising together for potentially catastrophic scenarios, British Columbia will be better prepared in our collective response. The Canadian Red Cross is committed and ready to support British Columbians during emergencies of all magnitudes."
Tony Gilligan, vice-president of technology services, E-Comm –
"It is quite possible that public communications systems and mobile phones will be damaged or overwhelmed by increased demand following a major natural disaster. In a moment like this, access to secure, reliable communications tools, like E-Comm's Wide-Area Radio Network, will be key for emergency personnel to communicate with one another and co-ordinate their responses. Participating in the Exercise Coastal Response 2023 allows us to evaluate current redundancies within our infrastructure and to plan for further post-disaster response strategies, which are important to ensure that this critical communications system remains functional and in service of public safety across British Columbia."
Kevin Quinn, CEO, TransLink –
"As a major organization responsible for Metro Vancouver's transit system, TransLink is also a key partner in supporting our region during emergencies and disasters. I am pleased to note that we will be taking part in Exercise Coastal Response 2023 by having TransLink staff participate in the exercise at the Southwest Provincial Regional Emergency Operations Centre and support the governments' goal to safely respond to and recover from an earthquake."
Peter Xotta, vice-president, operations and supply chain, Vancouver Fraser Port Authority –
"As the federal agency responsible for facilitating the safe and efficient movement of trade through Canada's largest port, the Port of Vancouver, operational readiness is critical to ensuring the port remains as functional and fluid as possible following an emergency as impactful as an earthquake, which is why exercises such as these are so important. We look forward to joining our agency and government partners in this large-scale training exercise to test our co-ordinated emergency management and response procedures so that we can be as prepared as possible."
Learn More:
Learn more about Exercise Coastal Response 2023 here: https://www2.gov.bc.ca/gov/content/safety/emergency-management/emergency-management/provincial-emergency-exercise-program
Information about how to prepare an emergency plan and what to include in grab-and-go bags, follow @PreparedBC on Twitter or visit: https://www2.gov.bc.ca/gov/content/safety/emergency-management/preparedbc
For information during active provincial emergencies, visit: www.emergencyinfobc.ca
Follow on Twitter: www.twitter.com/EmergencyInfoBC
Learn more about the Provincial Earthquake Immediate Response Strategy here: https://www2.gov.bc.ca/gov/content/safety/emergency-management/emergency-management/provincial-emergency-planning
For a backgrounder about the list of participants in the Exercise Coastal Response 2023, visit: https://news.gov.bc.ca/files/ExerciseCoastalResponse2023.pdf