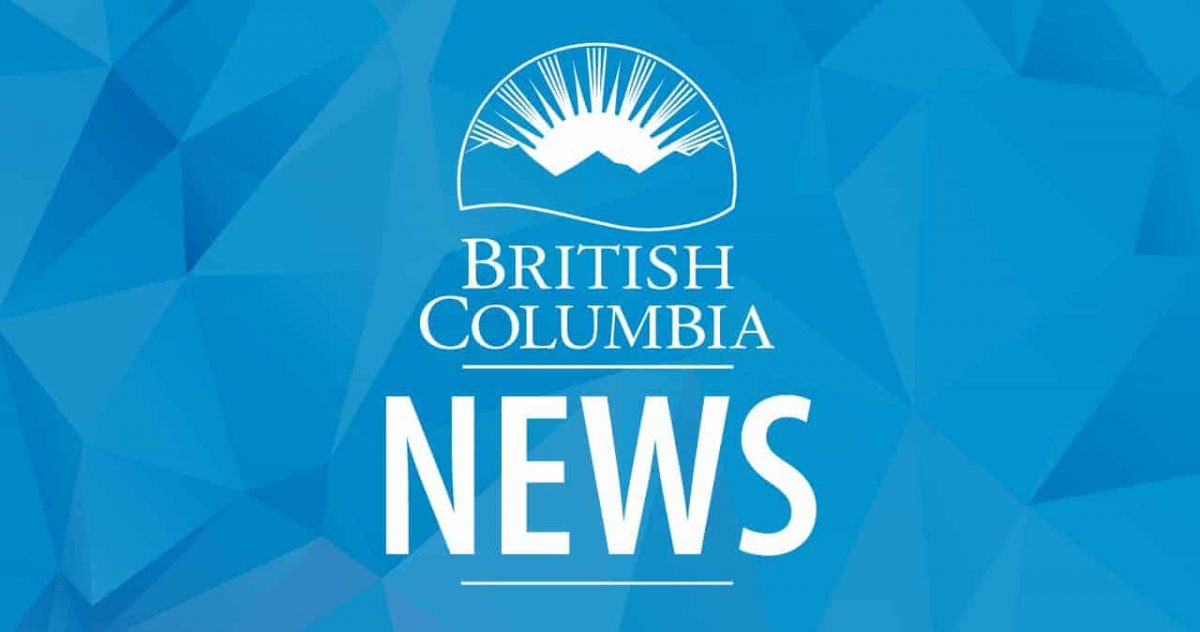 Medical lab assistant training opens doors to in-demand jobs
Start a conversation about this post
As many as 15 eligible participants will receive skills training to prepare them for jobs as medical laboratory assistants in the Lower Mainland through a new Community and Employer Partnerships (CEP) project funded by the ministry.
"For newcomers and youth, this training can lead to great jobs in great demand," said Sheila Malcolmson, Minister of Social Development and Poverty Reduction. "Increasing the number of qualified medical lab assistants also means more British Columbians will get the services they count on."
Self Rise Training Society is receiving more than $350,000 for the training program that will take place at Cambria College.
"We are grateful that this funding will provide opportunities for people in the local community to train for jobs in clinical and hospital settings," said Sebastian Saboori, executive director, Self Rise Training Society. "We're working with Cambria College to prepare graduates for rewarding medical laboratory careers in the province." 
Participants will receive 35 weeks of in-class and practical learning exercises to train for the certification including: introduction to medical terminology, laboratory microbiology and clinical chemistry courses, four weeks of on-the-job experience with local employers, one week of job search support and one week of follow up support to prepare participants for employment.
Anyone interested in finding out more about this or other CEP projects can contact their local WorkBC centre.
This announcement is part of StrongerBC's Future Ready Plan. Future Ready is making education and training more accessible, affordable and relevant to help businesses grow and prepare British Columbians for the jobs of tomorrow.
Quotes:
Adrian Dix, Minister of Health –
"Our government remains committed to strengthening our health-care workforce by investing in training opportunities for people looking to pursue a rewarding career in health care. This training project will help bring much-needed medical laboratory assistants to the Lower Mainland ensuring that people in B.C. can access the health care they need, when they need it."
Andrew Mercier, Minister of State for Workforce Development –
"Making training easier and more affordable is a critical part of our Future Ready plan. This medical laboratory assistant training prepares people for stable, rewarding careers in health care."
Bruce Ralston, MLA for Surrey-Whalley –
"Residents in Surrey want access to training that gets them good jobs that are in demand. With this training program we are doing just that. We are investing in people and together we will build a stronger and better future for families."  
Quick Facts:
Funding for this project is provided through the Project Based Labour Market Training stream of the CEP program.
CEP investments are targeted at projects that support an inclusive economic recovery.
CEP projects support B.C. job-seekers' training and work experience, as well as helping businesses and communities address labour-market challenges.
Through CEP, the Province invests $15 million annually in communities throughout B.C.
Learn More:
To learn how CEP is helping local communities, visit: www.workbc.ca/Employment-Services/Community-and-Employer-Partnerships.aspx
To learn about how WorkBC can help find British Columbians jobs that are right for them, visit: https://workbc.ca/
To find your local WorkBC centre, visit: https://www.workbc.ca/Employment-Services/WorkBC-Centres/WorkBC-Centres-Listing.aspx
For more information about the Self Rise Training Society, visit: https://selfrise.ca