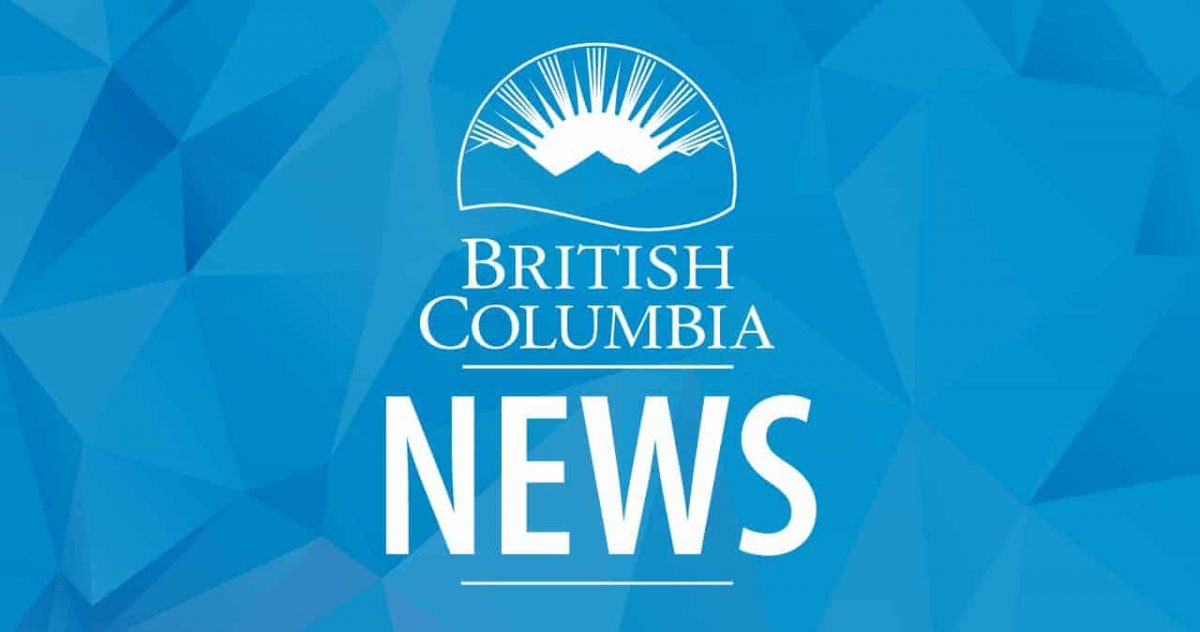 Supporting B.C. jobs, food security through agritech
Start a conversation about this post
Four B.C. businesses that are developing solutions to help ensure the province's food systems remain secure, resilient and sustainable are the first to receive funding through the recently launched B.C. Centre for Agritech Innovation (BCCAI).
"We need to be continuously innovating and working together to improve local food production and access to food for people here in B.C.," said Pam Alexis, B.C.'s Minister of Agriculture and Food. "Agritech is the future and the work these four companies are doing in partnership with the B.C. Centre for Agritech Innovation is helping ensure B.C.'s food systems are secure, resilient and sustainable."
The four companies receiving a total investment of $540,000, including $122,500 from BCCAI, are:
Aeroroot Systems (Surrey);
Agrotek Industries (Burnaby);
Bakerview EcoDairy (Abbotsford); and
Lucent BioSciences (West Vancouver).
Each project is contributing to long-term priorities of agriculture in B.C., such as Indigenous food security and vertical farming, as well as increased and sustainable crop production. It is anticipated these projects will be farm-ready for commercialization in two years, creating more than 30 well-paying jobs.
"The B.C. Centre for Agritech Innovation brings together academia, industry and government to create new opportunities in food production," said Francis Drouin, Parliamentary Secretary to the federal Minister of Agriculture and Agri-Food and Member of Parliament for Glengarry-Prescott-Russell, on behalf of Harjit S. Sajjan, federal Minister of International Development and Minister responsible for Pacific Economic Development Canada. "As we build Canada's agriculture sector for the future, the Government of Canada will be here to support innovative, inclusive projects like the ones announced today to ensure the sector's prosperity and competitiveness for years to come."
These four projects, supported by the B.C. Centre for Agritech Innovation, were unveiled at the Pacific Agriculture Show in Abbotsford.
"SFU is grateful for the generous support from the federal and provincial governments to advance the vital work of the B.C. Centre for Agritech Innovation and our partners," said Dugan O'Neil, vice-president research and international, Simon Fraser University. "We are pleased to be working with academic, industry and community partners across the sector to improve food security locally and globally, create jobs and position B.C. as a world leader in the agritech space."
Quotes:
Brenda Bailey, B.C.'s Minister of Jobs, Economic Development and Innovation –
"Through the B.C. Centre for Agritech Innovation, our province is supporting agritech businesses and entrepreneurs to revolutionize the industry and grow, while helping people get the skills needed to fill jobs in this rapidly expanding sector. Agritech is a key pillar of the StrongerBC Economic Plan, helping us tackle climate change while contributing to a sustainable and resilient agriculture industry for all British Columbians." 
Peter Atwal, founder and senior engineer, Aeroroot Systems –
"Aeroroot, with the partnership of B.C. Centre for Agritech Innovation, is testing the future of sustainable crop production in B.C. Vertical farming will play a crucial role in the future of agriculture in B.C. and with the support of BCCAI, we are able to develop new technology that requires less space and resources to grow and produce more crops." 
Jonathan Mathias, CEO, Agrotek Industries –
"Agrotek's vision is to manufacture top-quality organic fertilizers and biostimulants from naturally sourced ingredients extracted from Canadian mines. We are grateful for the opportunity to work with SFU scientists and for the funding provided by BCCAI. This will help Agrotek to create innovative and sustainable agriculture products to expand business and will contribute to strengthening First Nations agriculture and food security."
Bill Vanderkooi, general manager and founder, Bakerview EcoDairy  –
"We welcome the leadership and meaningful commitment that the government, through SFU, is taking to accelerate agritech development in B.C. The support for our rice research project from the B.C. Centre for Agritech Innovation, along with the opportunity to collaborate with University of the Fraser Valley, will help to ensure our consortium successfully establishes rice production methods in B.C."
Michael Riedjik, CEO, Lucent BioSciences –
"The B.C. Centre for Agritech Innovation is filling a gap in industry-academia-government collaboration with programs that effectively support scale-up activities. Industrial scale-up of new technologies costs time and money and bears a high risk. By leveraging the know-how of academia to bring innovation to the agritech sector in B.C., projects like ours can make a lasting impact on a global scale."
Sylvain Moreno, scientific director, B.C. Centre for Agritech Innovation –
"Investment in agriculture is the best way to fight hunger, poverty and climate change. These four champions are leading the B.C. agritechnology revolution and will guide British Columbia toward a better future."
Quick Facts:
With more than 150 agritech companies, B.C. is a leading the way in areas such as food processing, soil/crop technology and food safety/traceability.
Through the B.C. Centre for Agritech Innovation, it is projected that by 2025, B.C. could see as many as 30 new industry projects developed, as many as 200 new jobs and 750 people trained with the skills they need to succeed in the agritech sector.
The B.C. Centre for Agritech Innovation is funded by the Province of British Columbia and Pacific Economic Development Canada (PacifiCan).
PacifiCan is providing $10 million over five years and the Province is investing $6.5 million over three years.
BCCAI is led by SFU in collaboration with B.C. universities, including the University of the Fraser Valley and Kwantlen Polytechnic University.
Learn More:
July 2022 announcement of new B.C. Centre for Agritech Innovation Centre:
https://news.gov.bc.ca/releases/2022JERI0039-001146
A backgrounder with details about the four projects follows.