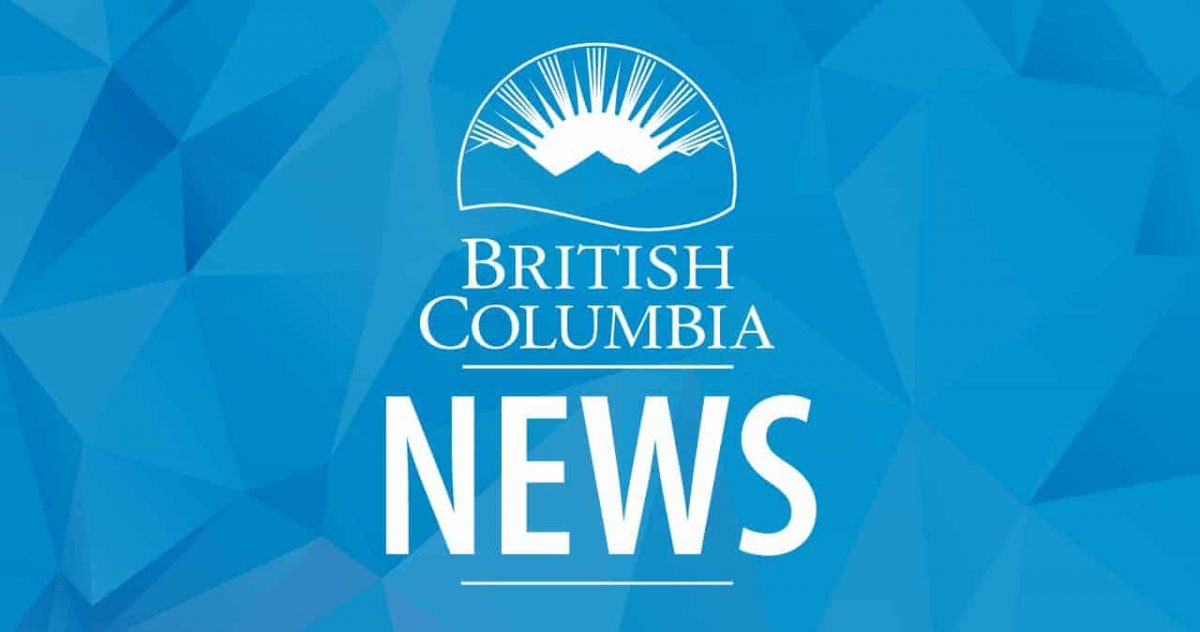 Skills Roadmap helps people in the mining sector
Start a conversation about this post
More people will be able to pursue fulfilling careers in mining through the Skills Roadmap Report, which identifies British Columbians' future skills and training needs within the mining sector.  
"There are a lot of opportunities for British Columbians to find rewarding careers in mining," said Selina Robinson, Minister of Post-Secondary Education and Future Skills. "The Skills Roadmap is a step towards bringing more labour certainty to the industry as a whole and helping people receive the training they need to bridge the skills gap for good jobs today, tomorrow and beyond."
The Skills Roadmap Report was recently completed by the B.C. Centre of Training Excellence in Mining. It fulfils a recommendation from the B.C. Mining Jobs Task Force to develop a cohesive roadmap for enhanced mining-sector training to meet the sector's future skills and labour needs through a collaborative, inclusive, innovative and geographically focused approach.
"Mining is a vital contributor to our economy in B.C., helping to create family-supporting jobs for thousands of people throughout the province," said Josie Osborne, Minister of Energy, Mines and Low Carbon Innovation. "By providing forward-looking strategies, the Skills Roadmap is helping to meet the mining sector's future skills and training needs and workforce development."
By providing labour-market information and "roadmaps" about mining-sector skills, careers and training, the project supports individuals, communities, training providers, and industry in adapting to meet the sector's workforce needs.
The Skills Roadmap will help workers identify good-paying, satisfying careers in the mining sector and support workers currently employed in B.C.'s mining sector to gain the skills needed to advance their careers in a rapidly evolving industry. The project also identified opportunities to increase diversity in the mining sector by attracting greater numbers of Indigenous people, and women to mining careers.
"With over 300 perspectives, from across the province and differing backgrounds, the funding allowed for the most robust research project to date in the mining industry," said Jill Tsolinas, executive director, B.C. Centre of Training Excellence in Mining. "The sharing of knowledge to identify skills needed for today and tomorrow as well as the barriers that individuals face when accessing skills development is critical to finding a path forward to having local training for local jobs. CTEM thanks all the perspectives that were shared within the Skills Roadmap Project and attributes them as one of the significances that provided the richness of the findings."
Addressing skilled labour shortages is a part of StrongerBC's Future Ready Plan, which is making education and training more accessible and affordable to prepare British Columbians for the jobs of tomorrow.
Quick Facts:
The Ministry of Post-Secondary Education and Future Skills provided $325,820 in funding for the Skills Roadmap Report through the Canada-British Columbia Labour Market Development Agreement.
The B.C. mining sector directly employs more than 30,000 workers and thousands more through indirect employment, contributes significant tax and royalty revenue to the Province, and contributes to the economy of local communities throughout B.C. due to the expenditures of mine suppliers and mine employees living there.
The B.C. Centre of Training Excellence in Mining (CTEM) is a province-wide virtual hub that facilitates collaborative and innovative training opportunities for the British Columbia mining industry (inclusive of mineral exploration, mining, and aggregate operations), job-seekers, and communities.
Learn More:
To view the Skills Roadmap Report, visit: https://bc-ctem.ca/projects/ (can01.safelinks.protection.outlook.com)