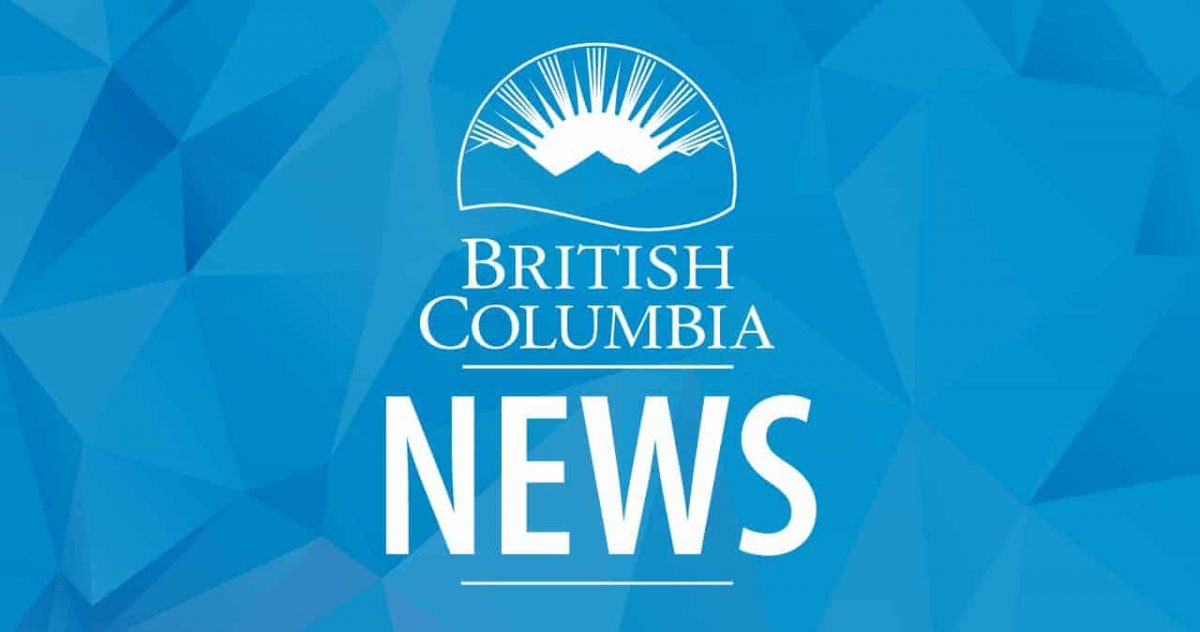 Robson Square ice rink opens for family skating
Start a conversation about this post
A holiday tradition is renewed with the opening of the Robson Square ice rink for another season of outdoor skating.
"Skating at the Robson Square ice rink has become a treasured family ritual for thousands of British Columbians, providing a fun and affordable winter activity," said Lisa Beare, Minister of Citizens' Services and Minister of Tourism, Arts, Culture and Sport. "I encourage everyone to get their skates, gloves and tuques, and enjoy this great outdoor activity in the heart of downtown Vancouver."
The Robson Square ice rink has become a favourite destination for families during the holiday season, and through February it attracts more than 100,000 visitors each year.
"Lacing up skates and hitting the ice is a tradition across B.C., and I'm so glad we are doing the same in downtown Vancouver once again at the Robson Square rink," said Spencer Chandra Herbert, MLA for Vancouver-West End. "I look forward to joining the many friends, families and visitors who enjoy this favourite winter tradition every year."
Sponsored by the Hudson's Bay Company (HBC) with the support of the B.C. government, the 2022-23 season runs from Dec. 1, 2022, until Feb. 28, 2023.
"The Robson Square ice rink has become an integral part of the winter season in downtown Vancouver, and we're proud to be this year's sponsor," said Trenesa Danuser, chief communications officer, HBC. "The downtown Hudson's Bay store at Georgia and Granville has also been a vital part of the local holiday season for more than 100 years; a tradition we celebrate at all our Lower Mainland HBC stores to this day. We appreciate this opportunity to do our part in making the season bright for the thousands of people who will visit Robson Square this year."
The Downtown Vancouver Business Improvement Association (DVBIA) is a key long-time supporter of the Robson Square ice rink.
"Downtown Vancouver is a place where everyone feels welcome, and we're proud that the Robson Square ice rink can be a gathering place for all this holiday season," said Jane Talbot, interim president and CEO, DVBIA. "We're always pleased to partner with a facility that contributes to a fun and inclusive environment for those who live, work and play in the downtown core."
From Dec. 13-24, the rink hosts a 12 Days of Christmas celebration, which includes live musical entertainment. There will also be entertainment on New Year's Eve.
Quick Facts:
The ice rink is open from 9 a.m. until 9 p.m. on weekdays and until 11 p.m. on Friday and Saturday, through to the end of February 2023, weather permitting.
Entrance to the rink is free for all ages. Skating is free when you bring your own skates, and skate rentals are $5 and include a helmet.
The Province will offer free skate rentals on Family Day, Feb. 20, 2023.
Hot chocolate and snacks are available for sale at the ice rink's concession stand.
The Robson Square ice rink is Vancouver's only outdoor public skating rink and originally opened in 1982. It was closed in 1991 and then renovated and reopened in 2009, ahead of the Vancouver 2010 Winter Olympics.
Designed by Vancouver architect Arthur Erickson, Robson Square originally opened in two phases in 1978 and 1979.
Learn More:
For more about the Robson Square ice rink, the entertainment schedule for December, holiday hours, updates and contact information, visit: www.robsonsquare.com