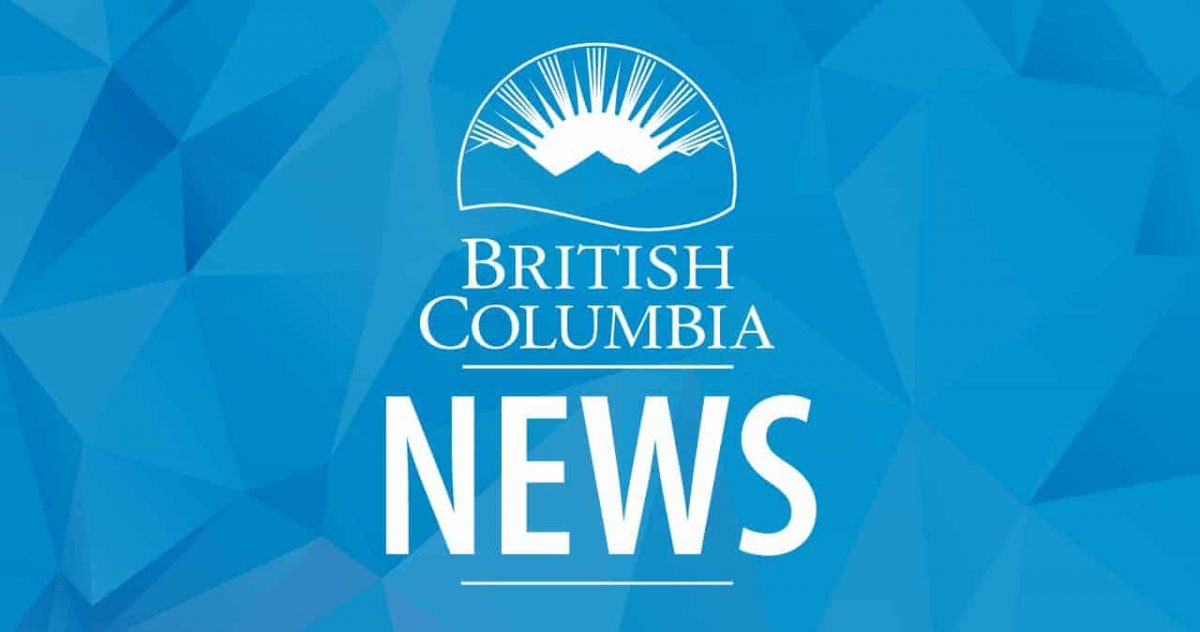 B.C. passes Canada's first delivery-fee cap legislation
Start a conversation about this post
B.C. has become the first province in Canada, and one of a handful of jurisdictions in North America, to implement a permanent cap on fees charged by food-delivery companies.
The Food Delivery Service Fee Act has received Royal Assent in the Province of British Columbia and will now provide more cost certainty to restaurant and bar owners throughout the province.
"Shifting consumer habits throughout the pandemic led to B.C.'s restaurant industry continuously adapting to stay open and serve their customers," said Ravi Kahlon, Minister of Jobs, Economic Recovery and Innovation. "By passing legislation to make the delivery fee cap a permanent support for restaurants, we're leading Canada in providing more stability and certainty to the sector itself, and to the delivery drivers who work within it."
B.C.'s cap limits the fees for core services that delivery companies can charge restaurants to no more than 20% of the dollar value of an order, echoing similar permanent caps enacted by Seattle and San Francisco. Restaurant and bar owners facing ongoing challenges from the pandemic and global inflation will no longer need to worry about delivery fees as high as 30% returning when the temporary cap would have expired at the end of the year.
"Restaurants still have some incredible hurdles to overcome in recovering from the pandemic and inflation," said Mark von Schellwitz, vice-president, Restaurants Canada. "Being the first province in Canada to make this fee cap permanent, B.C. is demonstrating the type of forward-thinking solutions that will help the restaurant sector remain viable for the long term."
According to the BC Restaurant and Foodservices Association, B.C.'s restaurants were closed fewer days than any other jurisdiction in North America. The Food Delivery Service Fee Act joins other ongoing supports, including the ability of bars and tourism operators with liquor licences to purchase beer, wine and spirits permanently at wholesale prices and the authorization of thousands of Temporary Expanded Service Areas, helping businesses weather the pandemic and serve more patrons while complying with health orders.
The Food Delivery Service Fee Act also prohibits delivery companies from reducing driver compensation, ensuring employees and contractors continue to be paid their wages and gratuities.
"The economy and workforce have changed dramatically in recent years, and we're seeing the growth of the gig economy and the integral services gig workers provide," said Adam Walker, Parliamentary Secretary for the New Economy. "That's why we've made sure this legislation protects food-delivery drivers from costs being downloaded onto them from providers, so they can continue to receive fair compensation."
Quick Facts:
Full-service Restaurants and Limited-service Eating Places employ 170,683 people in B.C.
There are 12,594 restaurants in B.C.
In 2021, food services sales totalled more than $11.3 billion.
Food Services and Drinking Places provided almost $4.9 billion to B.C.'s gross domestic product last year. 
Between April 2020 and April 2021, takeout and delivery options for restaurants tripled from 12% to 36% of sales.
Learn More:
B.C. serving up permanent delivery fee cap to support restaurants: https://news.gov.bc.ca/releases/2022JERI0064-001506