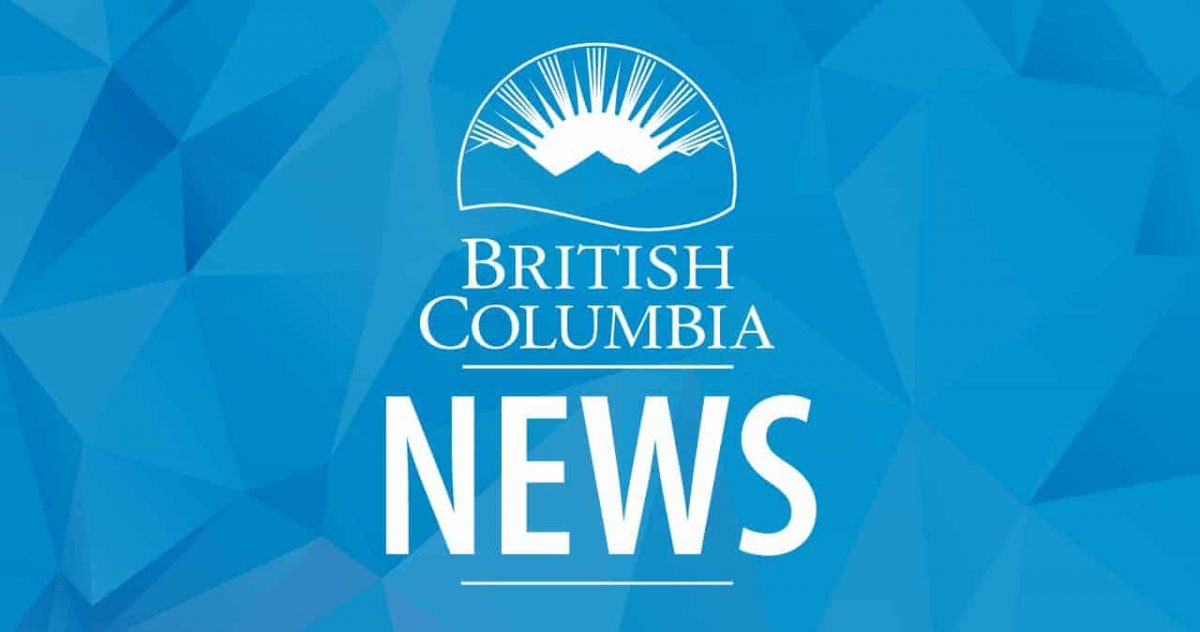 Kamloops students benefit from expanded school, new gym
Start a conversation about this post
A major 20-classroom expansion and new gymnasium at Valleyview Secondary is ready for students.
"I'm pleased to see students at Valleyview are learning in expanded and modern classrooms as the community continues to grow," said Jennifer Whiteside, Minister of Education and Child Care. "The increased space and the brand-new gymnasium will help students at Valleyview thrive in their everyday lives at school. We're thankful for our strong partnership with the Kamloops-Thompson School District and are committed to continue focusing on enrolment growth to create the best possible learning environments for students."
The Government of B.C. provided $32.7 million for the 525-seat expansion of Valleyview Secondary and the Kamloops-Thompson School District provided an additional $1.75 million. The school now has 20 more classrooms, a new gymnasium, multi-purpose spaces and innovative classrooms like film studios, a drafting room, and gender-neutral washrooms and change rooms.
"We are looking forward to the additional space that has been much-needed in this school, which was designed for 685 students with now more than 1,000 students," said Heather Grieve, chair, Kamloops-Thompson Board of Education. "The expansion added 525 seats, which has expanded capacity to 1,200 students."
To meet the continued demand for enrolment growth in Kamloops, the Province also invested $34.8 million to rebuild Parkcrest Elementary with added capacity for 120 more students than the former school provided. The new school will include a neighbourhood learning centre with space for programs such as child care that will serve the community. The school district has contributed $300,000 to this project and the City of Kamloops has committed as much as $2.5 million to nearly double the size of the school gymnasium. Construction at Parkcrest has begun and the new school is expected to be complete in 2024.
To date, $67.5 million has been invested for new school spaces in Kamloops, which is part of government's commitment to provide students with the best learning experience possible.
Since September 2017, the Government of B.C. has announced $3 billion for new and improved schools, as well as land purchases for future schools throughout the province. This includes adding almost 20,000 new student spaces and 32,000 seismically safer seats at B.C. schools.
Budget 2022 includes $3.1 billion for school capital projects over the next three years, including new and expanded schools, seismic upgrades and replacements, and land purchases for future schools. 
Activity Stream
Sun, Nov 20, 2022 at 8:55 am
-
Doug Smith
posted on their blog:
Tranquille Canyon Ramble – Kamloops Trails
Thu, Nov 17, 2022 at 8:57 am
-
Doug Smith
posted on their blog:
Island Lake – Grasslands Esker – Long Lake Loop
Thu, Nov 17, 2022 at 8:57 am
-
Doug Smith
posted on their blog:
Island Lake – Grasslands Esker – Long Lake Loop
Wed, Nov 16, 2022 at 3:43 pm
-
David Suzuki
posted on their blog:
Biodiversity summit offers host country Canada a chance to step up
Mon, Nov 14, 2022 at 8:54 am
-
Doug Smith
posted on their blog:
Tranquille River Fall Ramble – Kamloops Trails
Mon, Nov 14, 2022 at 8:54 am
-
Doug Smith
posted on their blog:
Tranquille River Fall Ramble – Kamloops Trails
Sun, Nov 13, 2022 at 1:50 pm
-
Ryan Noakes
posted on their blog:
I Might Be Starting To Get The Hang Of This Conducting Thing
Fri, Nov 11, 2022 at 8:56 am
-
Doug Smith
posted on their blog:
Return to the East Rim Trail
Fri, Nov 11, 2022 at 8:56 am
-
Doug Smith
posted on their blog:
Return to the East Rim Trail
Wed, Nov 9, 2022 at 3:17 pm
-
David Suzuki
posted on their blog:
Herman Daly saw economy, ecology and ethics as inseparable
Full Stream