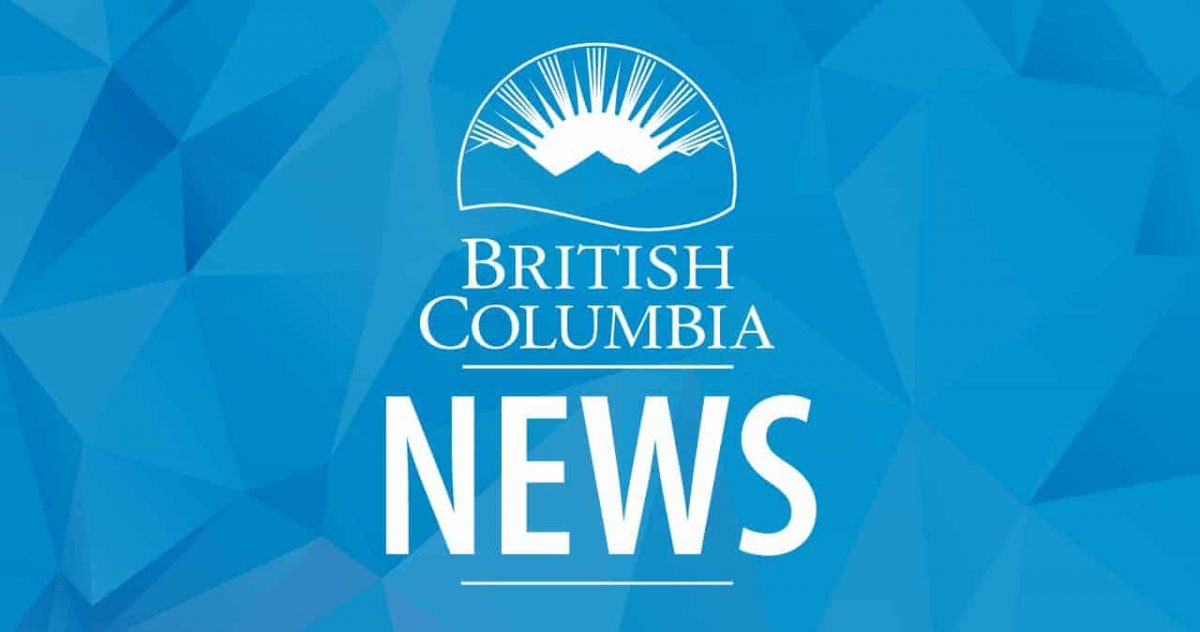 B.C. helps strengthen rural economies with new funding
Start a conversation about this post
Local governments, First Nations and not-for-profit organizations can further strengthen their communities with twice the funding for B.C.'s newest economic diversification program, which has now approved more than 200 projects provincewide.
"Communities throughout B.C. have unique needs when it comes to the well-being of their residents and their economies" said Brenda Bailey, Minister of Jobs, Economic Development and Innovation. "That's why we're increasing our support for rural B.C., working side by side with local governments and First Nations to launch rural economic development projects that will provide good, sustainable jobs that allow people to stay in the communities they love."
The Government of B.C is investing double the funding, up to $66 million, this year for the Rural Economic Diversification and Infrastructure Program (REDIP). This promotes economic diversification, clean-economy opportunities and infrastructure development in rural B.C.
"Community leaders across B.C. are passionate about their communities, with exciting visions for building thriving and sustainable economies, today and for generations to come," said Roly Russell, Parliamentary Secretary for Rural Development. "It's inspiring to see the diversity of community-led and place-based projects supported with REDIP that will help create exciting future economic opportunities. The doubling of this investment in rural communities means more of these projects can get in motion, and sooner, to better support rural economies across the province."
The program opened on Nov. 15, 2022, and now hundreds of projects from the program's first intake are approved and moving forward, with a second intake opening this year.
One approved project sees Tk̓emlúps te Secwépemc's Economic Development Corporation, near Kamloops, receiving $100,000 to increase internal capacity, with the aim to mentor and teach best practices relating to Indigenous economic development and First Nations land development, enhancing the corporation's ability to act on economic opportunities.
"We welcome the additional funding that the Province of B.C. has confirmed today," said Kukpi7 Rosanne Casimir, Tk̓emlúps te Secwépemc. "Our vision is to responsibly develop our lands in a progressive and sustainable manner, while building a financial legacy and assisting our community in working towards economic sovereignty. This funding will be used to add a much-needed role to the area of land development."
A total of 26 communities received the maximum $1-million project funding. A full list of approved projects is available at: https://gov.bc.ca/redip
Building resilient economies is part of the Province's work through the StrongerBC Economic Plan to build a strong and sustainable economy through clean and inclusive growth.
Quick Facts:
Communities can receive REDIP funding through three streams:

Economic diversification – Projects that plan or implement programs, services and infrastructure to support economic development and diversification in communities with populations of 25,000 or less (maximum funding: $1 million).
Economic capacity – Projects that build local capacity and improve the ability to support economic development and diversification in communities with populations of 2,500 or fewer, with maximum funding of $100,000.
Forest impact transition – Projects that support economic recovery and diversification in affected forest-dependent communities, with maximum funding of $500,000.
Learn More:
For more information about the Rural Economic Diversification and Infrastructure Program, visit: https://gov.bc.ca/redip
For more information about the StrongerBC Economic Plan, visit: https://strongerbc.gov.bc.ca/plan