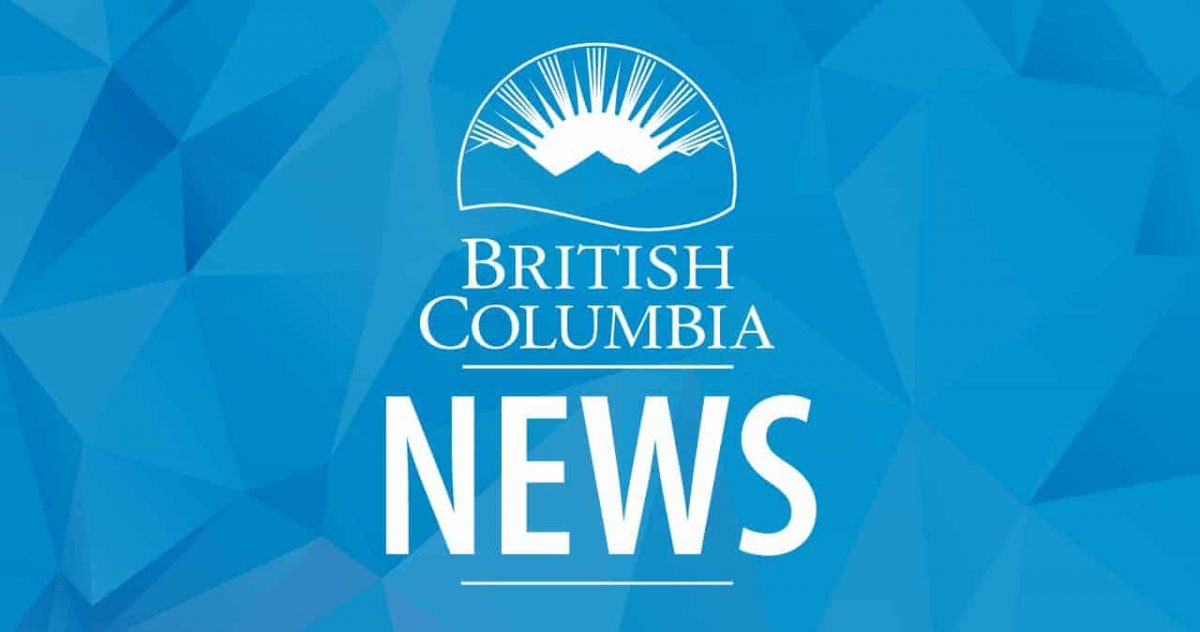 Truck-driving program helps women change gears for new careers
Start a conversation about this post
As many as 50 women will be able to train for jobs in the truck-driving industry in the Lower Mainland through a new Community and Employer Partnerships (CEP) project funded by the Province.
"More women will get the chance to train for good jobs that are in demand," said Sheila Malcomson, Minister of Social Development and Poverty Reduction. "This training program removes barriers for women who want to drive trucks and it gets employers qualified workers."
The Young Women's Christian Association (YWCA) is receiving more than $1.6 million for the YWCA Changing Gears truck-driver training program at various Valley Driving School locations in the Lower Mainland.
"This funding will provide opportunities for women in the region to train as Class 1 truck drivers in the growing trucking industry," said Tina Hurd, project co-ordinator, YWCA Metro Vancouver. "We're working with a number of partners in the community to prepare graduates for rewarding careers."
Participants will receive 20 weeks of employability and skills training, including communications and mandatory entry-level training, two weeks on-the-job work experience with local employers and two weeks of followup support. In-class group-based training will take place at the YWCA in Vancouver and driver training will take place at Valley Driving School.
The first intake of full-time student training starts Feb. 21, with more student intakes June 5 and Nov. 6, 2023; and April 8 and July 22, 2024. More information about this or other CEP projects is available at WorkBC centres.
This announcement is part of StrongerBC's Future Ready plan, which is making education and training more accessible, affordable and relevant to help businesses grow and prepare British Columbians for the jobs of tomorrow.
Quotes:
Rob Fleming, Minister of Transportation and Infrastructure –
"Our government remains committed to keeping our supply chain moving and recognizes the need for more truck drivers. This training program, coupled with the Class 1 mandatory entry-level training, will help bring a knowledgeable and more diverse workforce to the Lower Mainland."
Andrew Mercier, Minister of State for Workforce Development –
"We're making training more accessible so more women can move ahead and build better lives for themselves and their families. This training program prepares women for flexible, stable and good-paying jobs as truck drivers."
Kelli Paddon, Parliamentary Secretary for Gender Equity –
"We know we need the talent and potential of more British Columbians to fill future job needs, which is why with improved training initiatives we are working to close the skills gap that has left too many women out of high-demand jobs that pay well."
Niki Sharma, MLA Vancouver-Hastings –
"When we provide training like this one, we are giving more women the opportunity to build stronger communities and help them build a stronger and better future for their families."
Quick Facts:
Funding for this project is provided through the Project Based Labour Market Training stream of the Community and Employer Partnerships (CEP) program.
CEP investments are targeted at projects that support an inclusive economic recovery.
CEP projects support B.C. job-seekers' training and work experience and help businesses and communities address labour market challenges.
Through CEP, the Province invests $15 million annually in communities throughout B.C.
Learn More:
To learn how CEP is helping local communities, visit: www.workbc.ca/Employment-Services/Community-and-Employer-Partnerships.aspx
To learn how WorkBC can help find British Columbians jobs that are right for them, visit: https://workbc.ca/
To find your local WorkBC centre, visit: https://www.workbc.ca/Employment-Services/WorkBC-Centres/WorkBC-Centres-Listing.aspx
To learn more about the YWCA Changing Gears program, visit: https://ywcavan.org/changing-gears