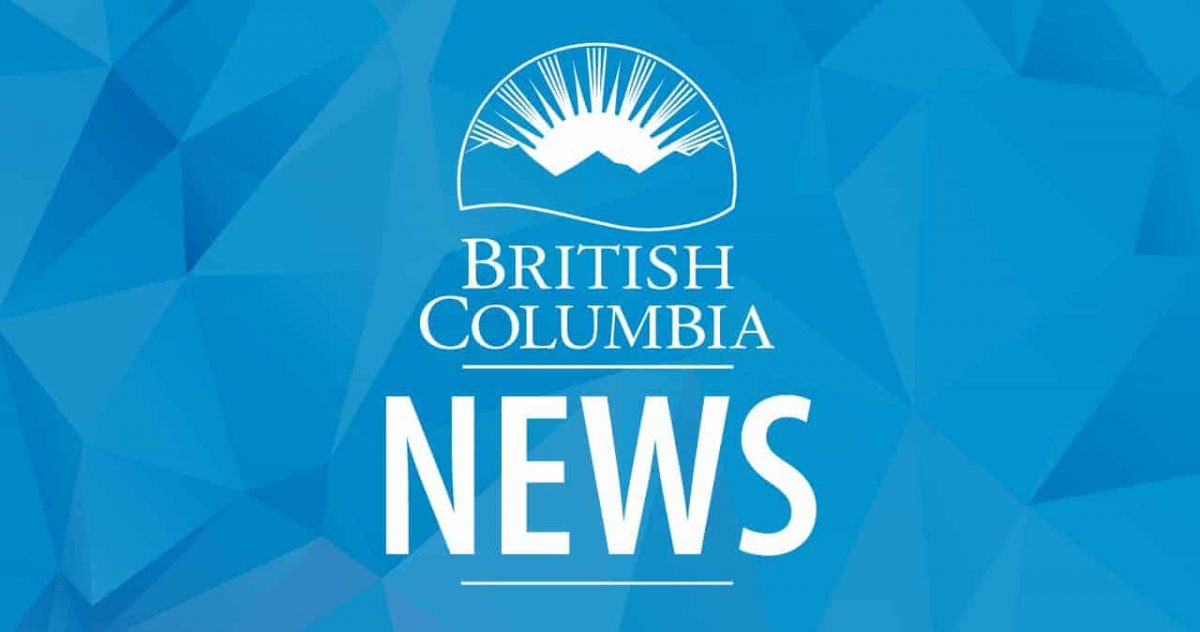 B.C. introduces new measures on old growth, innovation, forest stewardship
Start a conversation about this post
The B.C. government is taking action through an eight-point plan to accelerate action on old-growth protection, innovation and forest stewardship:
Forest Landscape Planning ($25 million)
Developed in partnership with First Nations and full engagement of local governments and stakeholders, Forest Landscape Planning (FLP) better incorporates local knowledge and values into sustainable forest management. FLP establishes clear objectives for the long-term management of old growth, biodiversity, climate change and wildfire risk. By providing direction about where harvesting and roadbuilding may occur, FLPs also provide greater certainty for industry, communities and workers. Enabled by 2021 amendments to the Forest and Range Practices Act, FLPs will replace existing industry-developed forest stewardship plans. Four FLP tables are underway. This new funding will allow eight more regional tables to be established with participation from approximately 50 First Nations.
BC Manufacturing Jobs Fund (additional $90 million)
First announced in January 2023, the Province is doubling the new BC Manufacturing Jobs Fund to $180 million and making it open to projects provincewide. For example, it may provide funding to a forestry company that needs to buy new equipment to support new product lines, such as mass-timber production or paper packaging, or for smaller-diameter tree processing and manufacturing, or a company that wants to build or expand a plastics-alternative manufacturing facility. The fund is in addition to the $185-million support package announced in Budget 2022 to ensure that co-ordinated and comprehensive supports are in place to offset any economic impacts from a changing forestry industry.
Silviculture Innovation Program ($10 million)
The new Silviculture Innovation Program will support new research and innovative practices that better address forest resiliency, ecosystem health and climate adaptation. This could include selective harvesting approaches or treatments that retain and promote old-growth stand characteristics, make ecosystems more resilient, or restore wildlife or aquatic habitat. The Bulkley Valley Centre for Natural Resources Research and Management, a world-class research institute based in Smithers, will manage the $10-million program. It is expected to be up and running in fall 2023. This investment directly responds to the recommendation of the Old Growth Strategic Review to create a Silviculture Innovation Program aimed at developing harvesting alternatives to clearcutting that maintain old forest values.
Updating Forest and Range Practices Act Regulations
Government has repealed outdated wording in the Forest and Range Practices Act regulations that prioritizes timber supply over all other forest objectives, such as water quality, wildlife habitat and biodiversity. This change will allow statutory decision-makers to better consider and balance a broader range of forest objectives. It responds to the recommendation of the Old Growth Strategic Review to shift from a management approach focused on timber supply to managing for multiple values, recognizing that a shift to prioritize ecosystem health is necessary if forests are to continue to provide essential benefits, such as clean air, clean water, carbon storage, conservation of biodiversity and sustainable timber. 
Support for First Nations Forestry Council ($2.4 million)
The Province is providing $2.4 million to support the continued participation of the First Nations Forestry Council (FNFC) in modernizing B.C. forestry policy and legislation. Founded in 2006 by the First Nations Leadership Council, the FNFC will be a key partner in developing the old-growth strategic action plan and finalizing the regulatory framework for FLP. With this funding, FNFC will design and deliver a series of provincial and regional-level engagement sessions open to all First Nations and Indigenous organizations. The Old Growth Strategic Review recommended fully engaging with First Nations about its findings, policy development and implementation.
Conservation financing mechanism
The Province is working to protect more old-growth forests and other biodiverse areas at risk of irreversible loss. The Province recognizes that there is significant interest from British Columbians in supporting this objective. In the coming months, the Province will establish a new conservation financing mechanism aimed at leveraging its investments by attracting private and philanthropic funds to support conservation measures aligned with provincial and First Nation interests. This will be key to implementing the Old Growth Strategic Review and the Province's commitment to protect 30% of the land base by 2030.
Forest Carbon Offset Protocol 2.0
As part of its CleanBC 2030 Roadmap, the Province is developing renewed rules to govern how forest carbon offsets are developed to ensure they support local communities, promote ecosystem health and represent verifiable, long-term reductions of emissions. A final version of the protocol will be released this year. The new protocol will enable First Nations and others to finance new conservation projects, such as permanently protecting old-growth forests by earning verified carbon credits.
Old-growth strategic action plan
The Old Growth Strategic Review advised that the Province develop a formal, comprehensive implementation plan in collaboration with First Nations and in consultation with stakeholders. Provincial forums were held early this year and a series of regional sessions is planned for the coming months. To be completed by the end of this year, the old-growth strategic action plan will outline the shared vision, key priorities and timeline of actions to implement the remaining recommendations and paradigm shift envisioned by the Old Growth Strategic Review. As part of this engagement process, the Province is engaging about the ecosystem health and biodiversity of B.C.'s forests as an overarching priority for all sectors, in response to Recommendation 2 of the review.