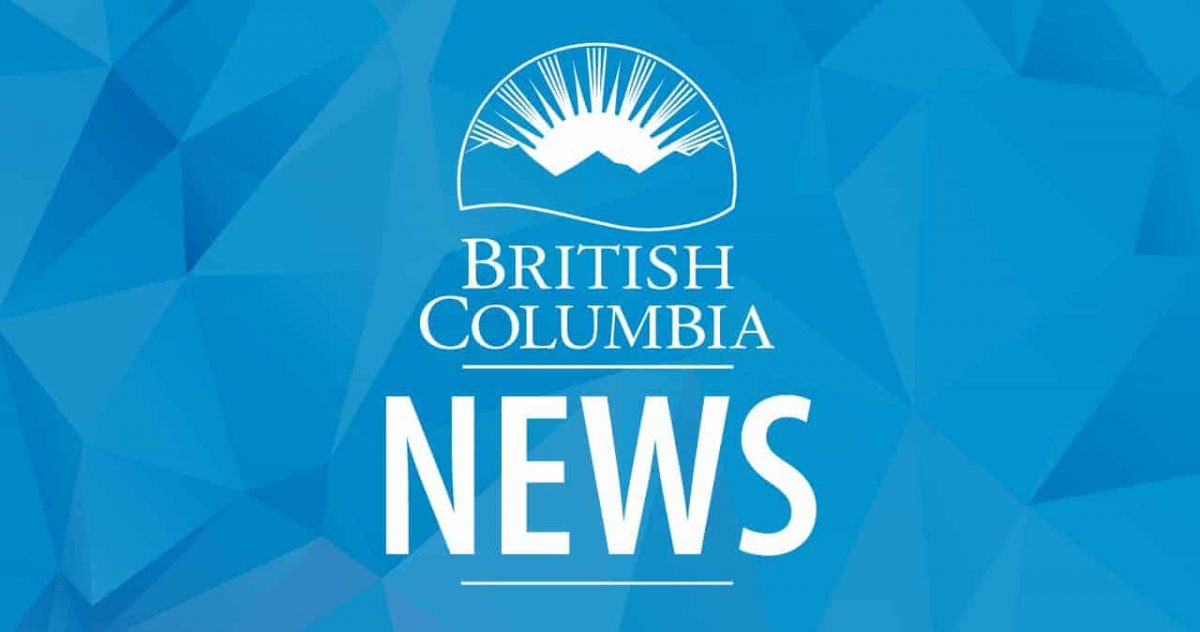 Minister's statement on January Labour Force Survey results
Start a conversation about this post
Brenda Bailey, Minister of Jobs, Economic Development and Innovation, has issued the following statement about the release of Statistics Canada's Labour Force Survey for January 2023:
"The first jobs report of 2023 shows the continued strength and resilience of British Columbians, as people and businesses continue to work together to navigate the effects of global uncertainties, inflation and the long-lasting effects of the pandemic.
"B.C's growth was steady with the addition of 22,000 new full-time jobs in January, while our unemployment rate remains near all-time historic lows at 4.4%; one of the lowest in the country. B.C.'s total job growth in January was 7,700, reflecting a loss of part-time positions coming out of the holiday period.
"Building on the 66,200 jobs added in 2022 – including a strong year-over-year increase in private-sector and self-employed jobs (+42,500) – we know that B.C. is well positioned to deal with the global challenges ahead. We continue to hear from businesses that the biggest challenge they're facing is the need for people. This week, we announced our 2022 Labour Market Outlook, which shows B.C. will have more than one million job opportunities during the next decade.
"This spring, we will be launching our new Future Ready action plan with new actions to build on our work to make education and training more accessible, affordable and relevant. It's a plan that will provide more opportunities for people in every part of the province to expand their skills for high-demand, good-paying jobs and help employers access the talent they need.
"We're also working to create more long-term value-added jobs to support workers in forest-dependent communities. Our new BC Manufacturing Jobs Fund will invest as much as $90 million in high-value manufacturing projects that will diversify local economies and promote value-added innovation. Our new initiative with BC Timber Sales will provide a dedicated fibre supply to small and medium-sized value-added manufacturers.
"Businesses in rural B.C. communities will also have more support as more funding is now available through the Province's Rural Business and Community Recovery Initiative (RBCRI). The Province is providing an additional $4.5 million, which builds on an initial $4.5 million provided in February 2021, which created 90 temporary advisory jobs focused on helping rural communities and businesses recover from the economic impacts of the COVID-19 pandemic. This new funding will shift from concentrating on pandemic recoveries to supporting economic development in communities affected by changes to the forest sector. Advisers will provide support to businesses and communities, which will increase community and regional adaptation, resilience and sustainability.
"This jobs report reaffirms that our StrongerBC Economic Plan is working with a continued focus on having the backs of businesses and workers as we work through challenging times together and build a strong and sustainable economy that works for everyone. An economy that is built for all is an economy built to succeed."
Learn More:
To find out more about the Stronger BC For Everyone: B.C.'s Economic Recovery Plan, visit: https://strongerbc.gov.bc.ca/
To find out more about the Labour Market Outlook 2022, visit: https://www.workbc.ca/research-labour-market/bcs-labour-market-outlook-2022-edition