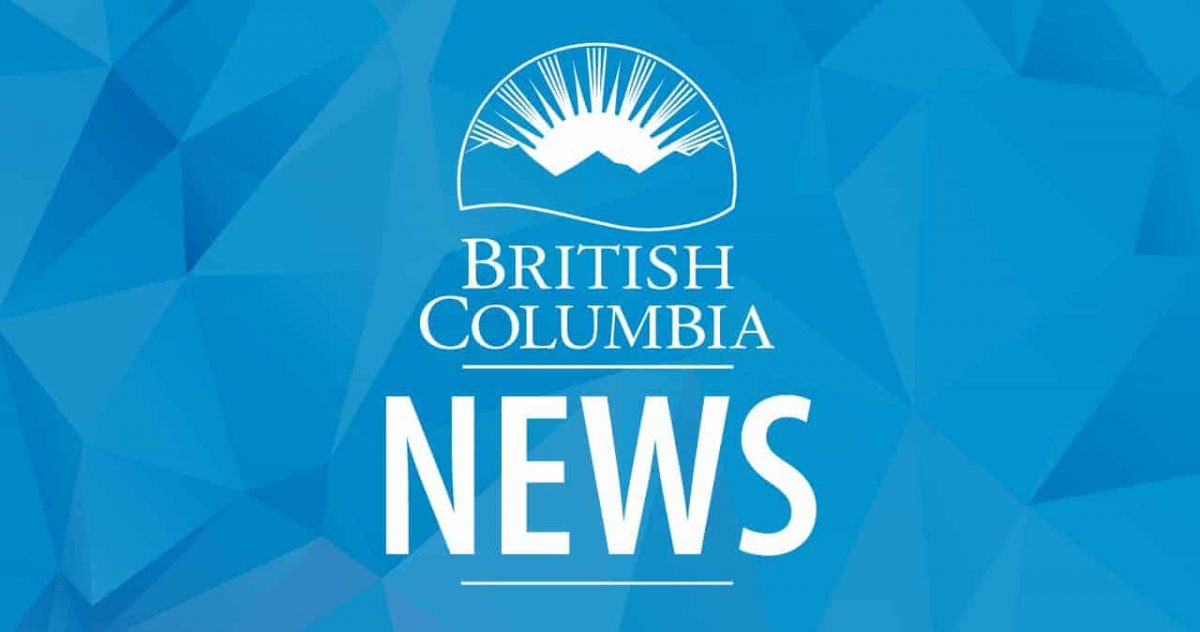 Affordable homes for veterans open in Surrey
Start a conversation about this post
Approximately 100 new affordable rental homes in Surrey are now open for veterans, first responders, legion members, families and individuals.
"The Legion Veterans Village is a welcome addition to the downtown Surrey neighbourhood," said Bruce Ralston, MLA for Surrey-Whalley. "Our government is proud to have contributed nearly $12 million through our Community Housing Fund so British Columbians who have served our country can live affordably, close to new, innovative health-care services and improve their quality of life."
Located at 10626 City Parkway, the Legion Veterans Village tower is a 20-storey building with 91 provincially funded homes prioritized for Canadian veterans, first responders and legion members. The units, which include a mix of studio, one- and two-bedroom suites, are located on floors two through seven.
"Now that the project's doors are open, current and retired Canadian Forces members and first responders will not have to leave the community they know and love in search of affordable housing," said Ravi Kahlon, Minister of Housing. "Projects like this help ensure our veterans have the support they need to retire with dignity. Our government will continue to work with valuable partners, like the legion, to increase housing supply in the province."
VRS Communities (VRS) will own and operate the new homes. Ten units are designed specifically to meet VRS requirements for accessibility, including wheelchair-accessible kitchens and bathrooms. In addition, VRS will provide support services to residents to help them fully access and integrate into the community.  
The new housing is one part of the Legion Veterans Village, a multi-purpose social infrastructure project led by the BC/Yukon Command of the Royal Canadian Legion, together with Whalley Legion Branch 229, the Province of B.C. and Lark Group.
In addition to the new homes, the development includes the new Centre of Clinical Excellence, which will provide health-care services to veterans and first responders. The clinic offers an integrated continuum of health and wellness programs focusing on clinical health care and rehabilitation services, innovative research and health technologies, as well as counselling for post-traumatic stress disorder (PTSD) and mental health.
A new state-of-the-art Whalley Legion Branch 229, with a restaurant and bar, full-service industrial kitchen, cadet assembly hall, banquet room, lounge and underground parking, is also on site.
The Province invested approximately $12 million for the veterans' housing through BC Housing's Community Housing Fund.
This project is part of B.C.'s 10-year, $7-billion housing plan. Since 2017, the Province has funded more than 36,000 affordable new homes that have been completed or are underway for people in B.C., including more than 1,800 homes in Surrey.
Quick Facts:
The Legion Veterans Village includes 171 market rental units available to the general public, operated by Dava Developments.
The Community Housing Fund is a 10-year, $1.9-billion investment to build more than 14,000 affordable rental homes for people with moderate or low incomes.
Nearly 9,000 of these homes are open, under construction or in development.
Learn More:
To learn more about the Legion Veterans Village, visit: https://legionveteransvillage.com/
A map showing the location of all announced provincially funded housing projects in B.C. is available online: https://www.bchousing.org/homes-for-BC
To learn about the steps the Province is taking to tackle the housing crisis and deliver affordable homes for British Columbians, visit: https://workingforyou.gov.bc.ca/