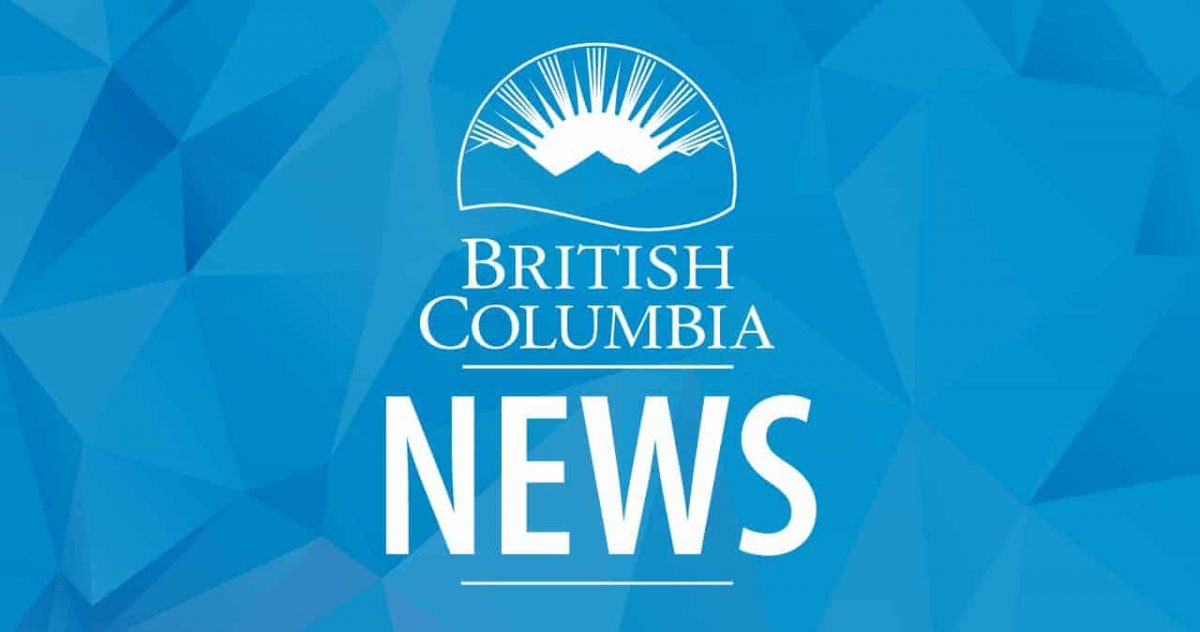 Province provides update on respiratory illness season
Start a conversation about this post
Influenza continues to decline in British Columbia, following an earlier-than-usual peak in late November and early December 2022.
Meanwhile, respiratory syncytial virus (RSV) remains high, while COVID-19 has remained relatively stable.
On Jan. 13, 2023, there were 10,106 people hospitalized for all causes throughout the province. On Jan. 6, 10,226 people were hospitalized.
British Columbia traditionally experiences an increase in hospitalizations in January as people access care after the holiday period. This coincides with increases in respiratory illnesses and surgeries ramping back up after the holiday slowdown.
Public-health officials look at various data sources daily and weekly to understand how the province is doing. These include wastewater surveillance; COVID-19, RSV and influenza testing; hospitalizations; respiratory outbreaks in health-care facilities (including acute and long-term care); and visits to providers in the community. Whole genome sequencing is also done to determine the variants of virus circulating.
To date, data indicates that influenza cases in all age groups have declined from a peak test positivity rate of 27% in late November 2022 to 5% in the week of Jan. 1-7, 2023. However, while influenza A cases are decreasing, historically there has been an increase in influenza B later in the season, and public-health officials continue to closely monitor the situation.
RSV activity remains high, although it has also levelled off in recent weeks. The RSV test positivity rate continues to exceed that of influenza (14% compared with 5%). COVID-19 cases have remained relatively stable since October 2022, with hospitalization levels decreasing.
From Jan. 1-7, 2023, there were 661 new cases of COVID-19 reported. To date, there have been 24 confirmed cases of the XBB 1.5 variant detected.
Reports on respiratory disease surveillance are published weekly on Thursdays on the BC Centre for Disease Control's (BCCDC) website.
The BCCDC has been performing wastewater surveillance in the Lower Mainland and is adding testing sites in the Interior Health and Island Health regions. Data collected from these new sites will soon be available on the BCCDC respiratory diseases data page: http://www.bccdc.ca/health-professionals/data-reports/respiratory-diseases
The Public Health Agency of Canada has also expanded its wastewater surveillance to the Vancouver International Airport.
To date, 90% of people 12 and older have had two doses of the COVID-19 vaccine and 61% have had a COVID-19 booster dose. Additionally, 33% of people six months and older have received an influenza immunization.
The respiratory illness season is expected to continue until March 2023. In addition to following the public health guidance below, people are urged to get vaccinated against influenza and COVID-19:
Stay home when sick.
Wear masks when experiencing mild symptoms or for additional personal protection.
Frequently wash hands.
Follow proper respiratory etiquette, such as covering coughs.
Properly dispose of tissues.
Quick Facts:
Wastewater surveillance allows public health to determine if the COVID-19 virus is present and how it may be changing over time. 
Genome sequencing allows public health to understand the COVID-19 virus in as close to real time as possible.
Learn More:
To view the BCCDC's weekly surveillance reports on respiratory diseases, visit: http://www.bccdc.ca/health-professionals/data-reports/respiratory-diseases  
To learn about the influenza vaccines, visit: https://www2.gov.bc.ca/gov/content/health/managing-your-health/immunizations/flu; and: https://immunizebc.ca/influenza
For information about COVID-19 booster doses, visit: https://www2.gov.bc.ca/gov/content/covid-19/vaccine/booster