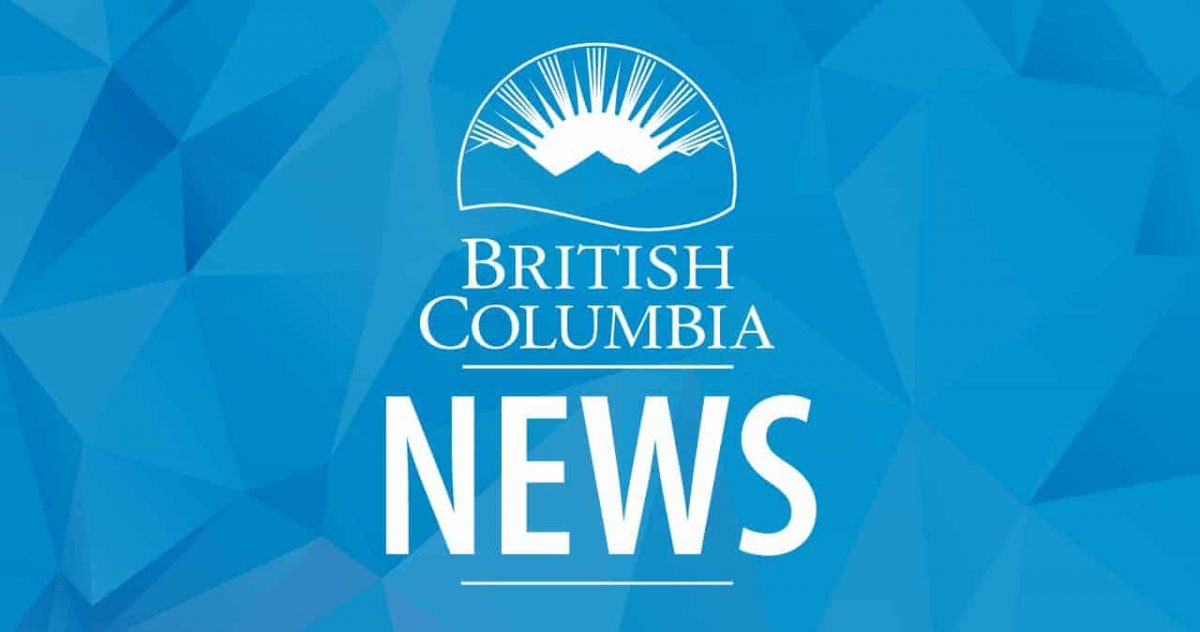 Professional logging truck driver training will benefit Indigenous people, youth
Start a conversation about this post
Eight eligible British Columbians will receive skills training to prepare them for employment as professional logging truck drivers in the North Okanagan and Shuswap area.
The Ministry of Social Development and Poverty Reduction's Community and Employer Partnerships (CEP) project focuses on providing occupational training and work experience for Indigenous people and youth.
"This project is empowering Indigenous people and youth by giving them new job opportunities in the professional logging sector," said Nicholas Simons, Minister of Social Development and Poverty Reduction. "Participants who graduate from the program will receive the skills they need to find rewarding careers as professional logging truck drivers in the North Okanagan and Shuswap area."
The Province is providing more than $350,000 to Okanagan College in Vernon to deliver its professional industry driver training program.
"Graduates of this training program will receive the mandatory entry-level training (MELT), which has been required for new truck drivers since October 2021, and will help people become professional logging truck drivers, while also making our highways safe" said Rob Fleming, Minister of Transportation and Infrastructure.
Participants will receive 16 weeks of employability and occupational skills training, including the B.C. Forest Safety Council Professional Industry Driver theory and mentorship program, as well as MELT driver training, 10 weeks of on-the-job work experience with local employers, and three weeks of followup support to prepare participants in their job search as professional logging truck drivers.
"This is a great opportunity for Indigenous people and youth to gain the skills and experience needed to become professional logging truck drivers in the region," said Harwinder Sandhu, MLA for Vernon-Monashee. "By increasing training and work experience opportunities, we are making sure people have the right skills to secure good-paying, long-term jobs."
Full-time, group-based learning for the project starts Nov. 28, 2022, and runs until June 2023. People interested in learning about this or other CEP projects can contact their local WorkBC centre.
"At Okanagan College we are working with industry partners to design and offer training that responds to local and regional workforce needs, and that provides more people with opportunities to advance in their careers." said Neil Fassina, president, Okanagan College. "The work-integrated learning model means students benefit from real experience and classroom support, so that by the end of the program they're ready to hit the ground running – or in this case, driving."
This announcement is part of StrongerBC's Future Ready plan. Future Ready is making education and training more accessible, affordable and relevant to help businesses grow and prepare British Columbians for the jobs of tomorrow.
Quick Facts:
Funding for the project is provided through the Project Based Labour Market Training stream of WorkBC's CEP.
CEP investments are targeted at projects that support an inclusive economic recovery.
CEP projects support B.C. job seekers' training and work experience, and help businesses and communities address labour market challenges.
Through CEP, the Province invests $15 million annually in communities throughout B.C.
Learn More:
Learn how CEPs are helping local communities: www.workbc.ca/Employment-Services/Community-and-Employer-Partnerships.aspx
Learn how WorkBC can help find British Columbians jobs that are right for them: www.workbc.ca/
Find your local WorkBC centre: https://www.workbc.ca/Employment-Services/WorkBC-Centres/WorkBC-Centres-Listing.aspx
Okanagan College: https://www.okanagan.bc.ca/cs/professional-industry-driver