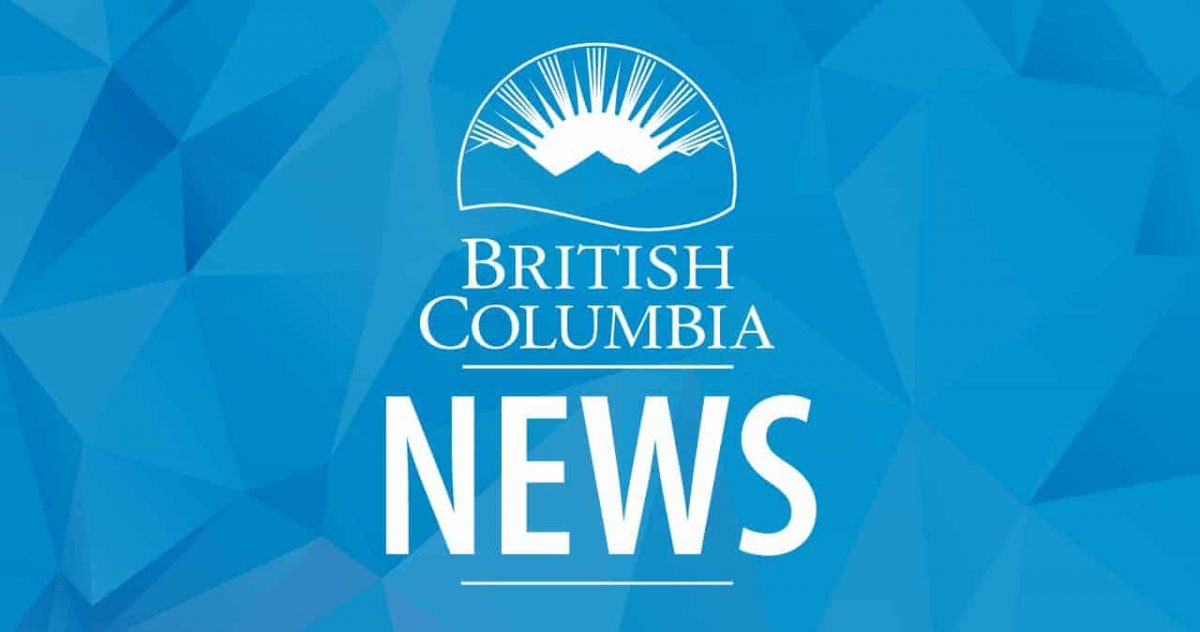 Construction begins on new Phibbs transit exchange
Start a conversation about this post
Construction has started on a major upgrade of the Phibbs Exchange in North Vancouver that will increase capacity, enhance safety and security, improve active transportation connections and support the evolution of transit service on the North Shore for decades to come.
"The Government of Canada is committed to supporting projects that connect our communities. Investing in public transit infrastructure facilitates convenient, inclusive and sustainable public transportation. Once complete, the major upgrade of the Phibbs Exchange will improve transit in North Vancouver and help more British Columbians get to where they need to go as safely and efficiently as possible," said Johnathon Wilkinson, federal Minister of Natural Resources and Member of Parliament for North Vancouver, on behalf of Dominic LeBlanc, federal Minister of Intergovernmental Affairs, Infrastructure and Communities.
The $32-million Phibbs project includes 12 new bus bays to accommodate the community's current and future transit needs, including additional space for articulated (accordion) buses. The project will also ensure that the Phibbs Exchange is compatible with RapidBus service to meet the needs of the growing North Shore community.
"Phibbs Exchange is an important regional transit hub and transition point for people travelling to, from and through the North Shore by public transit," said Bowinn Ma, B.C. Minister of State for Infrastructure and MLA for North Vancouver-Lonsdale. "These improvements will make the exchange safer, more comfortable, and better able to accommodate the future transportation needs of our growing communities."
Terry Beech, Parliamentary Secretary to the Deputy Prime Minister, federal Minister of Finance, and Member of Parliament for Burnaby North-Seymour, said: "The Government of Canada is thrilled to celebrate the next step for the Phibbs Exchange project, as it embodies our commitment to working with all levels of government to create a brighter tomorrow. The planned upgrades will ensure that the North Shore community has access to safe, reliable transit service and improved active transportation infrastructure, encouraging more British Columbians to travel in greener ways."
The improved exchange will feature safer pedestrian and cycling accessways, better lighting and signage, and enhanced road infrastructure with new drainage facilities and on-site rain gardens. Commuters and transit employees will also benefit from two new buildings – a snack bar and a transit operator rest station.
"Providing a safer and better-equipped exchange point for those taking transit around the North Shore is a good step towards addressing our challenging transportation needs," said Mike Little, mayor of the District of North Vancouver. "Phibbs Exchange is one of the most critical transit hubs in our community, so these much-needed upgrades are welcome additions."
The first six months of work will involve relocating existing transit operations to make space for construction of the new exchange, which is expected to begin in spring 2023.
"A vital transfer point for North Shore riders and students, these upgrades will give customers more space, improved accessibility, better lighting and upgraded shelter from the rain," said Kevin Quinn, CEO, TransLink. "I thank our partners at all levels of government for coming together to fund and implement this important initiative from the Mayors' Council 10-Year Vision."
The project was put out to tender in June 2022, and the Ministry of Transportation and Infrastructure awarded the contract to Conwest Contracting Ltd. in September.
The project was funded and approved as part of the Mayors' Council 10-Year Vision in 2018. TransLink and the governments of B.C. and Canada are funding partners in the delivery of the 10-Year Vision, including the Phibbs Exchange project.
The Government of British Columbia is contributing more than $18.8 million to the project, and the Government of Canada is investing more than $11.7 million. The District of North Vancouver is investing $2 million toward municipal infrastructure.
Learn More:
Find out about job opportunities for Phibbs Exchange project: https://bcib.ca/