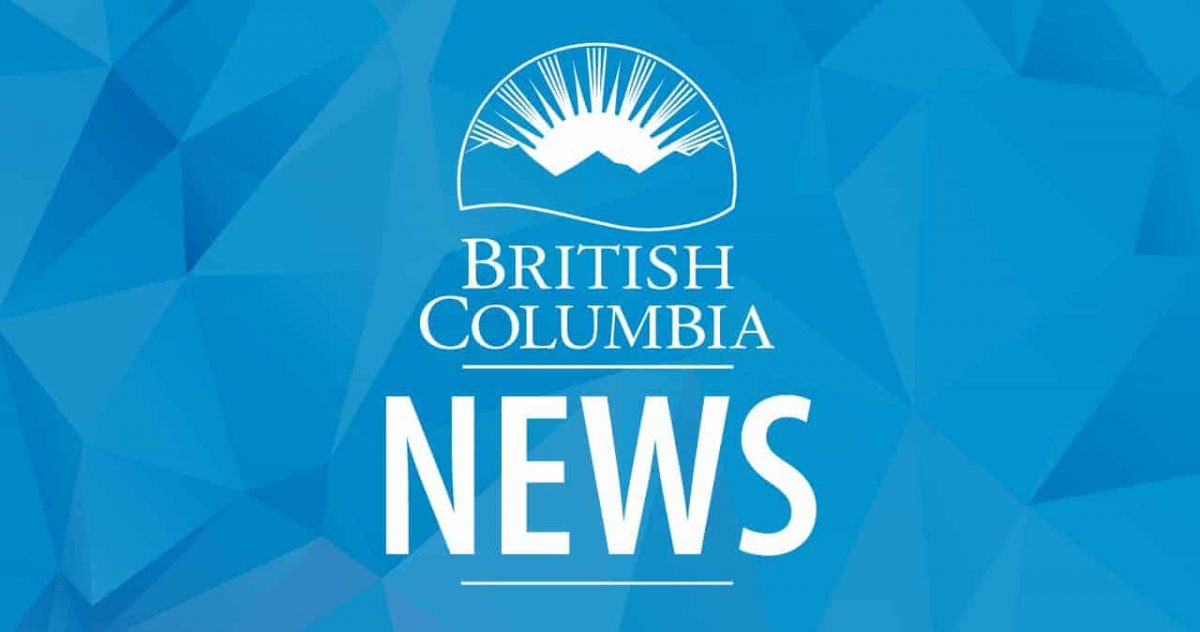 B.C. awards Vancouver woman for innovation in mental-health, addictions care
Start a conversation about this post
A Vancouver resident has received the Council of the Federation (COF) Award for Innovation in Mental Health and Addictions Care to recognize her work to break down stigma and support young people dealing with addiction challenges.
The COF Award for Innovation in Mental Health and Addictions Care recognizes and supports people and organizations who are excelling in the fields of mental-health and addictions care. Cherokee Bent received the award, along with a $5,000 prize, to advance her work and continue to foster innovation in the sector.
"Determined young people are making a difference in community," said Sheila Malcolmson, Minister of Mental Health and Addictions. "Cherokee is a young leader doing remarkable work reducing stigma and getting more culturally safe supports for Indigenous youth. We are grateful for her work."
Through her work with Vancouver Coastal Health, Bent has designed and delivered curriculum to educate health-care workers about the importance of providing culturally safe care for young people who use substances and how to improve care for Indigenous youth from rural and remote communities.
"I feel and believe that it is important to be a voice that breaks silence, and I am grateful that I have been given the opportunity to make a difference in our community," said Bent. "In honouring my people and my ancestors, I want to be able to walk alongside our people and give back, so they can be given opportunities too. Opportunity to thrive, to burn bright, to be strong and to have their voices shake the earth. This work that I am doing is only the beginning of a conversation that will always be ongoing, so that we can create a ripple effect of systemic change."
Education materials developed by Bent aim to identify education gaps and build a stigma-free and supportive culture in health-care settings. To ensure content is accurate and inclusive of different situations, key stakeholders, such as people with lived experience, Indigenous Elders and youth, and physicians, regularly review and update the materials.
Quote:
Amelia Birch, clinical nurse educator, Regional Addiction Program, Vancouver Coastal Health –
"We are extremely pleased by Cherokee's significant contribution to promoting Indigenous cultural safety in substance-use care and that she has received recognition through this award. Her partnership with our program in the development of the substance-use simulation education series and her willingness to share her lived experience with health-care providers, will positively impact the care Indigenous youth and adults will receive for generations to come. We are deeply grateful and appreciative for her knowledge, empathy and guidance as we strive to listen and learn new ways of delivering care to Indigenous community members."
Learn More:
COF Award recipients in other provinces and territories:  https://www.canadaspremiers.ca/canadas-premiers-announce-recipients-of-the-award-for-innovation-in-mental-health-and-addictions-care/